Images of the hardcore Ferrari 488 Pista have been leaked online ahead of its official debut expected very soon. This is the stripped back, lightweight, more track-focused version of the 488, succeeding the 458 Speciale.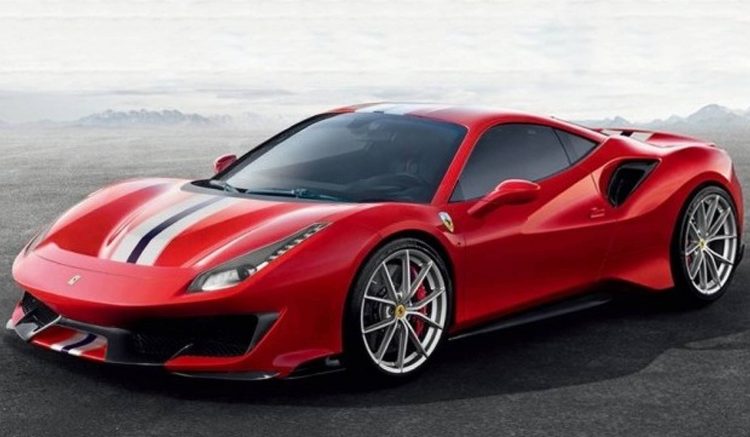 The name, as funny as it sounds, means 'track' in Italian, obviously hinting at the car's track-ready credentials. And by the looks of these images which have just surfaced online via Autocar Japan, the 488 Pista will show off a rather aggressive and racy exterior package.
At the front is a deep chin spoiler with two large scoops that direct airflow, with large intakes in the sides. There's also a massive heat-extraction vent in the bonnet like a full on race car, thin black side skirts, and a chunky rear end with a finned diffuser and large wing up top.
Official specifications are yet to be confirmed, but according to the aforementioned report Ferrari has made some tweaks to the 3.9-litre twin-turbo V8 engine. Instead of producing 492kW, it's now set to develop a whopping 530kW.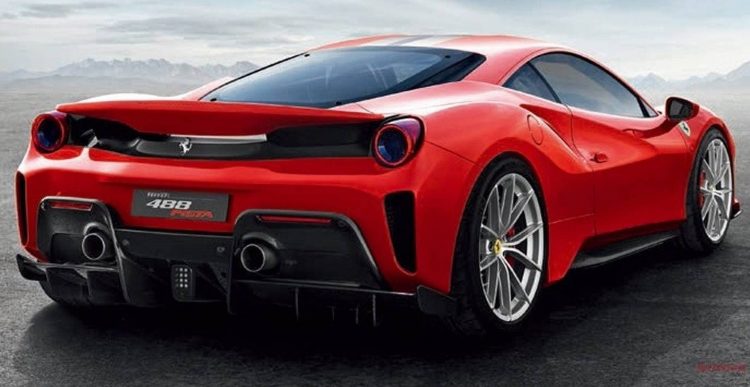 Across the 0-100km/h sprint the clock apparently stops in just 2.8 seconds, down from 3.0 seconds in the standard 488. The top speed is also extended out to a very serious 340km/h, which should make it ideal for circuits with long straights such as Monza in Italy.
Part of the boost in performance comes thanks to reduced weight. It's understood the 488 Pista weighs around 90kg less than the regular 488 GTB. Details on how the weight reduction is achieved exactly is unclear, but we're guessing it's through the removal of some luxuries inside and more carbon fibre for the exterior. Bespoke wheels, suspension components, brakes, and other bits and pieces are also expected to help.
We'll be sure to report the full details as soon as they arrive. Given the leak, we anticipate a debut any time now.