Mazda Australia has introduced the 2014 Mazda3 XD Astina, which is the first diesel-powered new-look Mazda3 to hit the local market. It promises the perfect blend of performance and efficiency.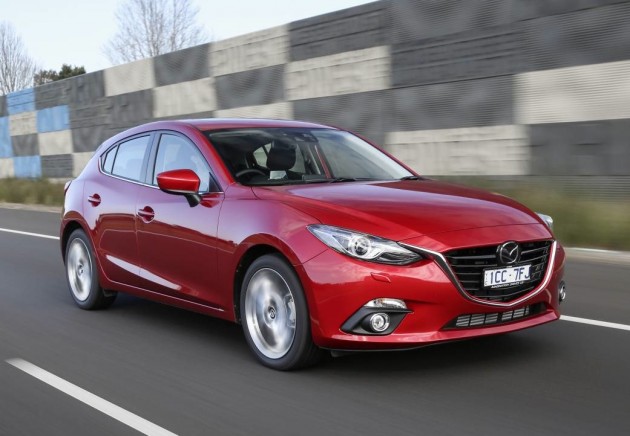 The diesel small hatch market segment is thinner than what you might think in Australia. You have the Volkswagen Golf and the Ford Focus, in terms of the leading-sellers, and that's about it. And if you want a sporty diesel, your options are even thinner.
Mazda's latest addition is significantly more powerful than the predecessor and 12 per cent more fuel efficient. It's based on the Mazda3 SP25 Astina petrol, only, under the bonnet sits a 2.2-litre turbo-diesel SkyActiv-D four-cylinder engine producing 129kW of power and an impressive 420Nm of torque. This makes it the torquiest option in this class. The engine is also seen in other Mazda models such as the CX-5 SUV.
Matched up with i-Stop stop-start technology and i-ELOOP regenerative braking, the Mazda3 XD can be had with a six-speed manual or six-speed auto. If you go for the manual you can enjoy an average fuel consumption rate of just 5.0L/100km, while the auto is not far behind at 5.2L/100km.
Inside, the XD Astina comes with all of the goodies you can expect to find in the SP25 Astina, including sports seats covered in leather and Alcantara/suede, a reversing camera, 18-inch alloy wheels, LED fog lights, blind-spot monitoring, rear cross-traffic alert, and radar-guided cruise control.
Prices for the new variant start at $40,230 for the manual and $42,230 for the auto. It's only available in hatch layout, unlike its petrol brothers which are available in hatch and sedan format.
So far this year Mazda Australia has sold 25,945 examples of the 3, which puts it just behind the top-selling Toyota Corolla (25,966) – as of July VFACTS. As Toyota doesn't offer a diesel version of the Corolla, the new XD could be just the product for Mazda to give it the edge and take the lead.