McLaren is set to unveil its new P1 concept car later this week at the 2012 Paris Motor Show. Patent images of what appear to be the production version have now been found, giving us a preview of the road-going F1 successor planned for next year.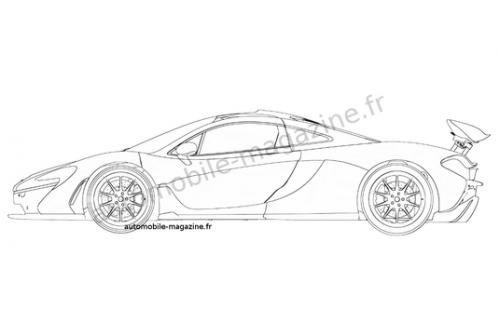 Looking very similar to the concept car, with a very low and aerodynamic body, the P1 will also feature an advanced air brake system by the looks of it.
It's believed the sophisticated and quite large rear wing, as seen in these images first gathered up by Automobile Magazine in France, will work hydraulically and with electrics to raise and pivot to increase rear-end downforce under certain demands.
This type of setup is also used on other supercars, like the Lamborghini Aventador, Bugatti Veyron and Mercedes-Benz SLR McLaren, adding stability at high speeds, particularly under braking.
The patent images reveal the P1 will also use a chunky rear splitter like the concept to further maximise aerodynamic efficiency and underbody air flow.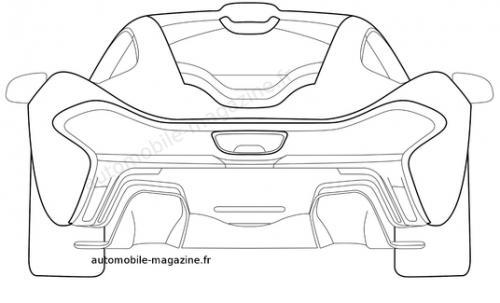 As previously reported, the McLaren P1 is expected to come with a tuned version of the Mp4-12C 3.8-litre twin-turbo V8 engine, as well as a KERS electric drive system for its propulsion. Overall power is set to be around the 746kW mark (1000hp).
The mighty P1 will be McLaren's new flagship model when it hits the market within the next 12 months.