It's no secret SUVs are fast-becoming the item of choice in the car buying world. In Australia, sales of the popular all-terrainers jumped considerably in 2015 from 2014.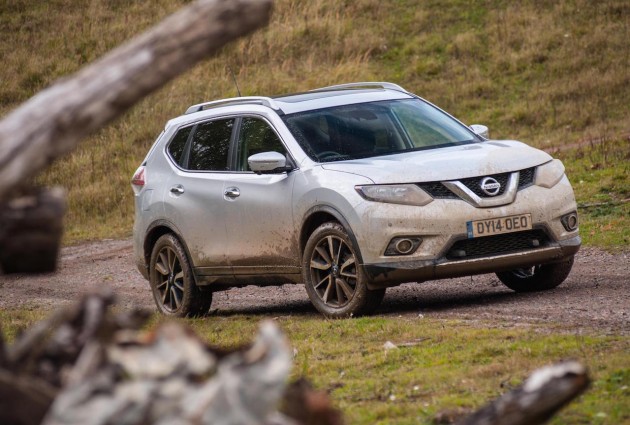 During 2015, there were 408,471 new SUV registrations. This is up a strong 15.9 per cent compared with the 2014 year-to-date result. December figures are also up, 15.5 per cent for the month alone.
Out of the four specific SUV categories (small, medium, large, upper large), according to official VFACTS data released earlier this week, the medium size segment is the most popular, followed by large and then small.
Medium accounted for 144,937 of the total SUV sales, up 15.7 per cent on 2014. However, small SUV figures jumped the most compared with 2014, with sales up 27.4 per cent. Large (9.3 per cent) and upper large (3.8 per cent) also increased on 2014 efforts.
So, what was the most popular SUV of 2015 overall out of all price ranges and sizes? The Mazda CX-5 of course. Sales were so high it actually made it into the top 10 overall best-selling vehicles of the year. Figures rose 16.5 per cent compared with 2014.
Sitting in second place was the Toyota RAV4. Sales only just jumped from 2014, 1.5 per cent, while the Nissan X-Trail in third place saw its numbers rise an impressive 43 per cent.
Toyota was responsible for selling the most SUVs overall, sending out 59,412 units in 2015. This is up 4.9 per cent. Mazda wasn't too far behind, selling 41,176 SUVs, up 65.3 per cent, followed by Nissan with 39,925 sales, up 18.3 per cent.
See the list below for the top 10 best-selling SUVs in Australia during 2015, across all sizes and price ranges:
Mazda CX-5 – 25,136 (up from 21,571/+16.5% of 2014)
Toyota RAV4 – 18,435 (up from 18,160/+1.5%)
Nissan X-Trail – 17,971 (up from 12,564/+43%)
Toyota Prado – 15,255 (down from 16,112/-5.3%)
Hyundai ix35 – 15,227 (down from 17,922-15%)
Toyota Kluger – 13,955 (up from 11,484/+21.5%)
Mitsubishi ASX – 13,557 (up from 10,404/+30.3%)
Mazda CX-3 – 12,656 (newly released model)
Subaru Forester – 12,029 (down from 13,670/-12%)
Jeep Grand Cherokee – 11,964 (down from 16,582/-27.8%)