Almost all electric vehicles (EVs) currently on the market feature a straight-through drive transmission. Rumour has it Toyota is working on a new fully electric production sports car incorporating a manual transmission.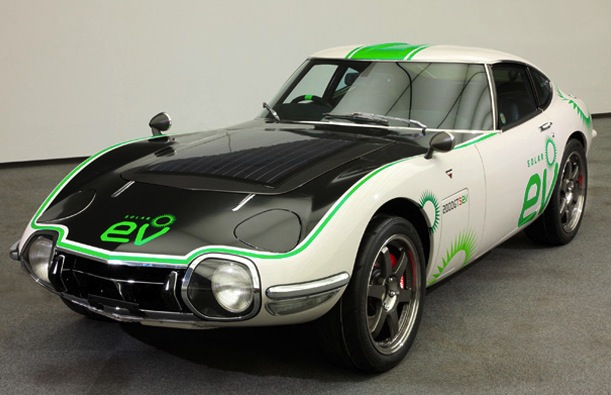 This would be one of the first for the industry, allowing sports car enthusiasts to enjoy clicking through a set of ratios while also consuming zero fuel. According to reports the new model will feature a torque altering alternator.
Toyota previewed such technology last month at the 2012 Goodwood Festival of Speed, when it unveiled the Toyota 2000GT EV (pictured). The prototype previewed an early stage of the technology, still in the development process.
The new model isn't expected to hit showrooms until some time yet though, with industry sources saying that a city car using similar technology will debut ahead of the new sports car, some time in the next three years.
It's an interesting concept, but will it be enough to win over performance car enthusiasts like us? Would you buy a manual electric sports car? Or would you prefer a revving petrol?