Rotary fans have been tormented by on-again, off-again flip-flopping with intentions to bring back the revered chook-cooker from Mazda.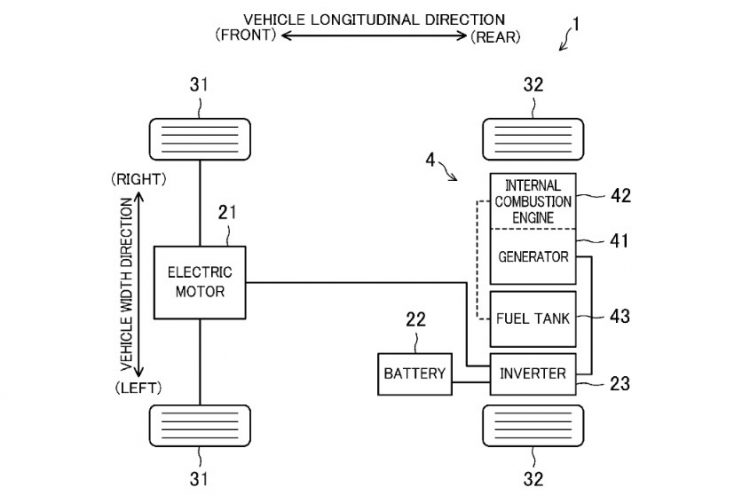 One minute it rolls out concepts such as the Taiki, the heart-meltingly gorgeous Furai LeMans prototype with triple rotors and 340kW, and as recently as late-2015 with the RX-Vision concept. For now, that appears to be shelved as Mazda prioritises other projects such as the SkyActiv 2 HCCI engine due late next year and the next B-series that will share its bones with Isuzu.
Two patents have surfaced though on the U.S. Patent Office, suggesting in one form or another the rotary may indeed live on.
A few years ago, Mazda wheeled out the Demio RE. It was a prototpye Mazda2 with an electric motor, battery pack and a boot-mounted single rotor engine as a back-up generator, with only four moving parts.
One of the patents is for the same layout as this, whereby a supplementary boot-mounted rotary engine is used as a range-extender for an EV. This could be part of the upcoming EV being developed in conjunction with Toyota, or even a model based on the next-generation Mazda2.
The second patent is a start-stop system for a rotary engine. Due to the engine's pistonless layout and lack of valvetrain, it's understood this has always been a challenge to engineer.
Although these are a far cry from a rotary sports car, they seem to show promise that the unique sound of a rotary engine may end up in a future model.