KTM is planning to introduce a more civilised version of the KTM X-Bow early next year, featuring doors and a detachable roof. The 'conventional' version is even set to feature a windscreen.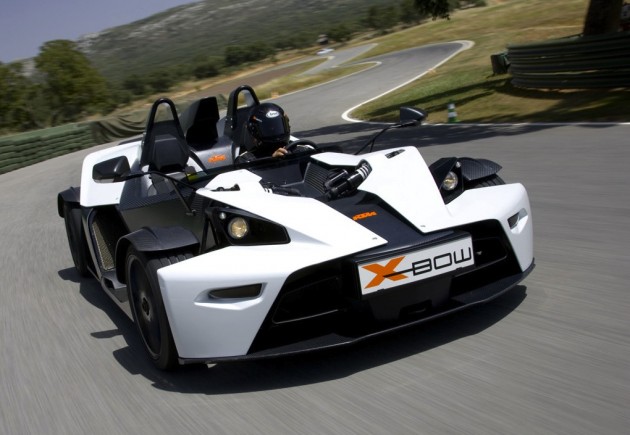 The current KTM X-Bow is a track car for the road. It weighs in at around 500kg, it's made mostly of carbon fibre, and it features no doors, no windscreen, and certainly very little in the way of creature comforts.
According to a recent Top Gear report, things are about to change. KTM CEO Stefan Pierer revealed to the publication that a more civilised version is on its way in March 2013.
The new model will allow drivers to get from track to home in a more comfortable manner. And if it's raining, passengers will even stay dry thanks to a detachable roof, which will handle speeds up to around 130km/h. A fixed roof was apparently considered, however, homologation issues made it too difficult.
It's unknown if the new version will use the same 2.0-litre turbocharged Audi engine. More details are expected closer to its launch.