If you're after a high-performance wagon that's also safe for all the family, the 2015 Volvo V60 Polestar is the perfect option. We've put together a point-of-view review for you so you can see how this beast goes and sounds, and also to show you how some of the safety technologies work.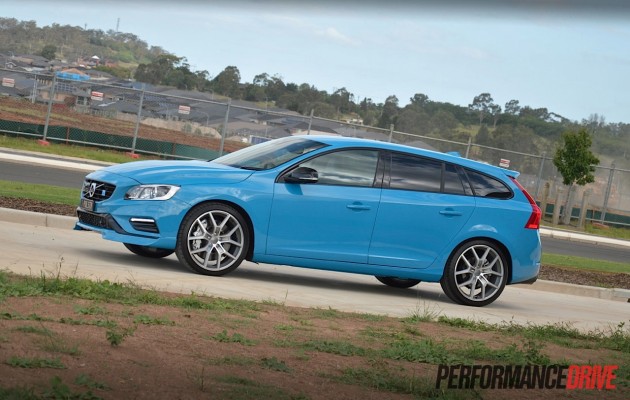 The V60 Polestar is based on the top-line V60 T6 R-Design. Under the bonnet sits a tuned and tweaked version of the standard 3.0-litre turbocharged inline six engine. With help of a new intercooler, turbocharger, and Polestar engine management, output is lifted to 257kW and 500Nm.
Despite the awesome performance of the engine and the Haldex all-wheel drive system, the V60 Polestar also comes with a host of safety technologies including an advanced adaptive cruise control system which we think is the best in the business.
Take a look at our video below for a demo of how it drives. We'll be putting together a written review and our usual 0-100km/h video in the near future.