Maserati could introduce its own version of the Alfa Romeo 4C – a compact mid-engined sports car – according to CEO Harald Wester. The boss has revealed other interesting plans for the new sports car.
Speaking with EVO magazine in the UK, Maserati CEO Harald Wester said that the company is proposing a new mid-engined sports car, ready to take on the likes of the Porsche 911. He said,
"It would have a carbon fibre monocoque and a mid-engined layout, just like the Alfa 4C, as this gives the stylists the most freedom to design something really stunning."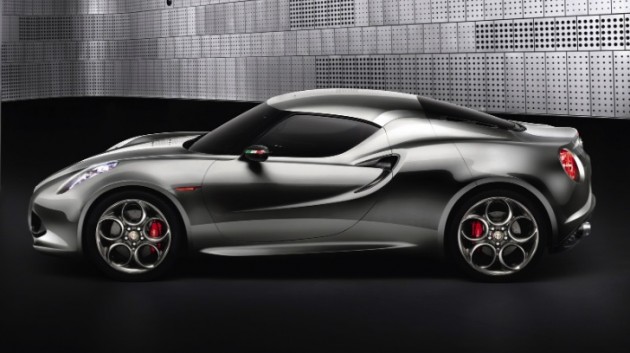 Instead of being powered by a 1.8-litre turbo like in the 4C however, the Maserati would be powered by a version of the company's popular 4.7-litre V8. The overall capacity of the engine may be reduced for the new car, and may even feature turbocharging. Overall power is pitched to be around 338kW.
This would be a very exciting new model for Maserati, a brand which currently only offers larger grand coupes/convertibles and large sedans. The sports car would change that, coming equipped with two seats and remaining relatively lightweight, tipping the scales at around 1200kg.
Interestingly, the new model, which is being slated as the GranSport, might not only step into the market as a decent rival for the 911, performance-wise, but also at a competitive price point. Wester said,
"I want this car to be better to drive than a 911 Turbo, but I also want it to cost less. We won't limit the production of this car, but I'd like to think that we will sell, let's say, between 1500 and 2000 units a year."
It is only early days yet. This could turn into something really exciting for the Italian, Fiat-owned brand though. If given the green light by company executives, production would likely take place in 2015.