BMW tuner Alpina has been spotted testing a prototype version of its new B5 S performance sedan around the Nurburgring in Germany.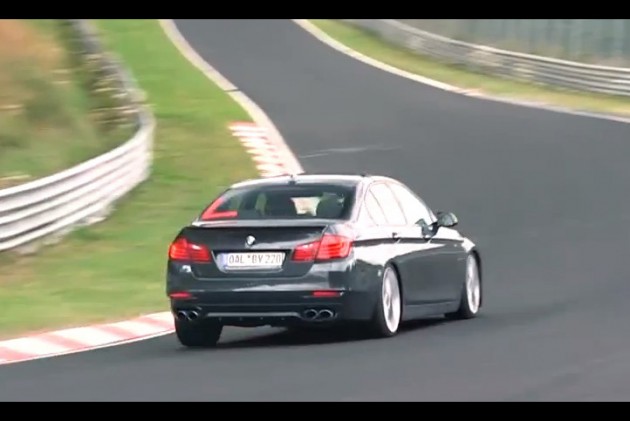 Based on the recently introduced BMW 550i, the Alpina B5 S is set to come with a tweaked version of the factory 4.4-litre twin-turbo V8. With 330kW on tap in factory form, the B5 S is expected to be almost on par with the M5, producing around 400kW and 700Nm.
With slightly more torque than the 680Nm M5, the Alpina goes for a more subtle approach to speed and performance. Fuel economy is also a thick part of Alpina's tuning philosophy, so we could expect drops in fuel economy even with the increased power.
In other areas, the B5 S looks like it will feature a traditionally discreet bodykit with a new lip front spoiler, a lip spoiler at the back, and a set of fine-spoke alloy wheels.
As you can hear in the video below, provided by TouriClips YouTube channel, the B5 S comes with a smooth exhaust system which gives off a svelte V8 whoosh.