Limousine operators generally select large sedans to take the gas-axe to and add a middle section, as they lend themselves best to the surgery and are a spacious, luxurious starting point.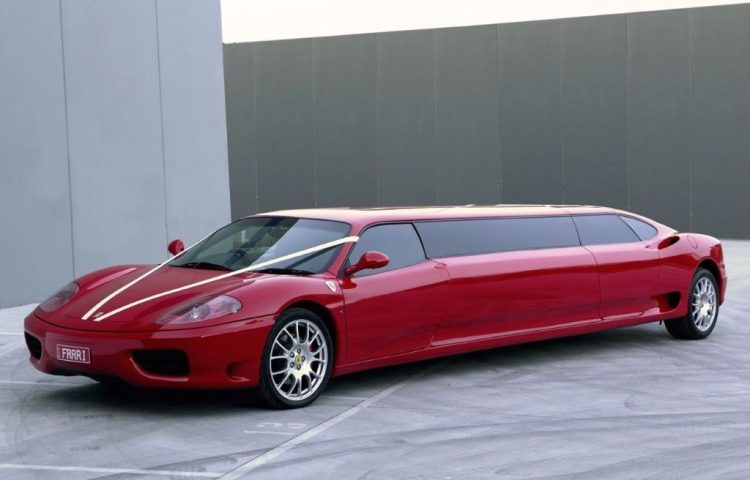 In the U.S, think Cadillac DeVille or Lincoln Town Car, with the Holden Statesman or Ford Fairlane historically serving the purpose here.
What if you want to stand out a bit more though? Well the pink Hummer H2 limousines are certainly one way, in very ostentatious fashion. Another unorthodox choice is this 2003 Ferrari 360 Modena stretch limousine.
Said to be converted in Melbourne, the car features gullwing doors, rims from the F430 and a rear section that features a 10-seater leather lounge, bar and televisions.
No specs are added other than to say the original 3.6-litre V8 is retained. With what appears to be two metres of extra length, the 294kW and 373Nm outputs might feel somewhat hobbled, especially tied to an 'automatic gearbox' – we are unsure if this means the jerky F1 semi-auto or a proper torque converter auto.
The seller is asking AU$295,000 and says it comes with pre-booked clients. Check it out on eBay.