The Tesla Model S has been awarded the accolade of the most satisfying car to own, edging in front of Porsche, Mercedes and every other manufacturer in Consumer Report's annual satisfaction survey.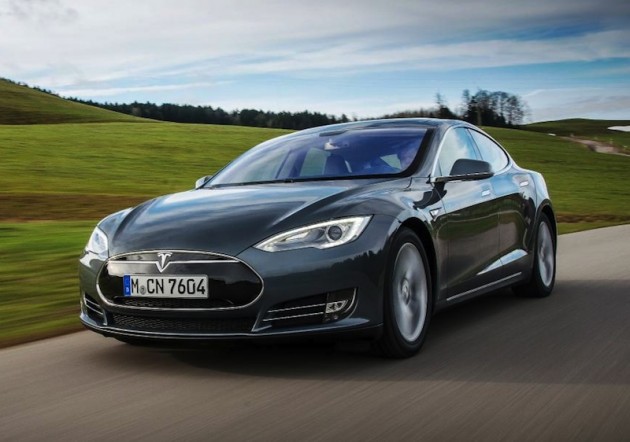 Out of a possible 100 points, the Tesla scored 98, ahead of Porsche's score of 87. Co-founded by billionaire Elon Musk, Tesla has boomed in its 11 years since conception, with demand for the Model S and performance variant leaving customers with a considerable waiting list.
"Not only is the Tesla roomy, comfortable, and a lot of fun to drive, but it also has low operating costs," Consumer Reports said.
The Tesla Model S offers two powertrain options, a 60kWh or 85kWh battery pack, the latter of which consists of over 7000 lithium-ion battery cells. Combined fuel economy has been confirmed at the equivalent of 2.64L/100km despite offering sports car-like performance.
The survey covered 350,000 vehicles from one to three years old and took into account "attributes such as styling, comfort, features, cargo space, fuel economy, maintenance and repair costs, overall value, and driving dynamics" in the annual survey.
The Corvette Stingray was awarded the most satisfying sports car with a ranking of 95 per cent, while the Subaru Forester took out the compact-SUV segment with an 83 per cent score.
On the opposite side of the spectrum, the Nissan Versa was handed the wooden spoon with a score of 42 per cent with "low marks for drivability, styling, features and comfort".
As previously reported, the Tesla Model S, including the high-performance P85D, will go on sale in Australia halfway through 2015. Prices start at $91,400 and top out at $133,500. The P85D is able to sprint from 0-100km/h in just 3.4 seconds – it's the quickest production sedan in the world.