Maserati has unveiled the new Maserati Kubang SUV concept at the 2011 IAA Frankfurt Motor Show. Although the styling is very sleek and well-suited to the Maserati brand, the name, Kubang, on the other hand, almost seems like it was named after a medieval canon of some sort.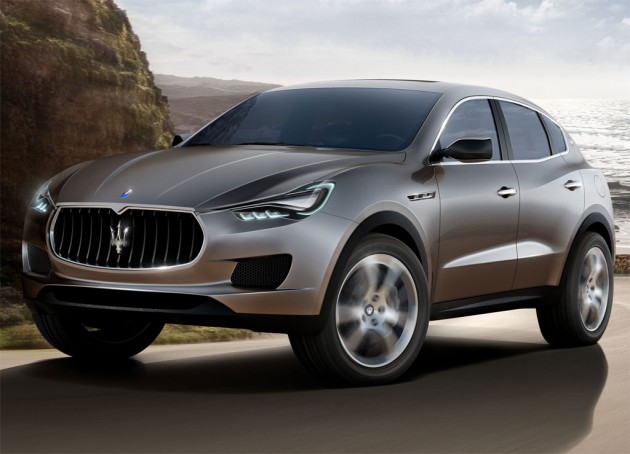 Specific details of the new Maserati Kubang SUV aren't yet finalised as it is just a concept, but as previously reported, a speculated production version would feature a 4.7-litre V8 outputting around 335kW and 490Nm.
Maserati is using this concept simply as a demonstration exercise as an insight into the future possibilities of the Italian marque. It doesn't look quite as aggressive as the example given in the Frankfurt Motor Show pocket guide, but it still looks very Maserati; elegant, flowing and exotic.
The Maserati Kubang is built upon the new 2012 Jeep Grand Cherokee platform as part of Fiat's ownership/access to Chrysler technology. This will allow the Maserati Kubang production version to go right up against the Porsche Cayenne in terms of market competition, on and off the road.
We'll keep you posted on official details of the production version as soon as it is announced. What do you reckon about Maserati turning to SUV territory though? Is it something you'd love to buy?