The all-new 2020 Toyota HiAce has been revealed, ahead of its Australian arrival scheduled for the middle of this year. The biggest news (for us performance fans) is the introduction of a powerful V6 petrol engine option.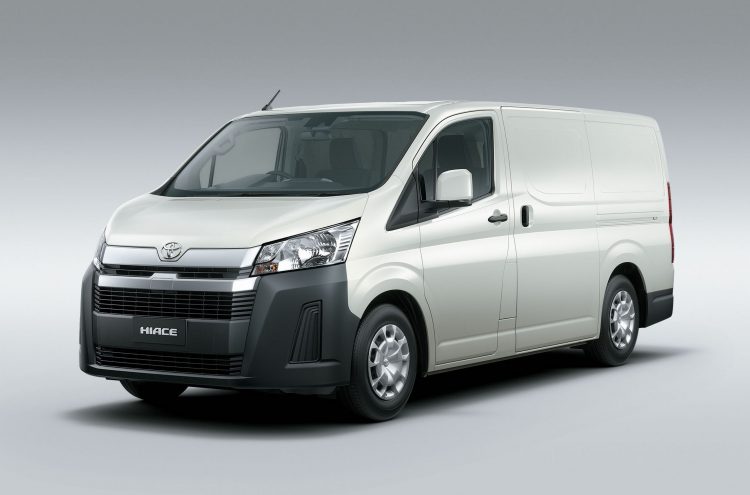 Yes, the 2020 Toyota HiAce will be available with a 3.5-litre petrol V6 engine. A 2.8-litre turbo-diesel four-cylinder is also being introduced. Even more interesting, both engines will be offered with either a six-speed manual or six-speed auto. A six-speed manual V6 van? Yes please.
Full specifications are yet to be confirmed but Toyota does currently offer a 3.5-litre V6 petrol – the 2GR – in the Camry. There it produces 224kW and 362Nm. It's unclear if these output figures will carry over or be slightly detuned for the commercial vehicle.
As for the diesel, well it's likely to be the 2.8L unit found in the Prado, Fortuner, and HiLux. In all three it produces 130kW and 450Nm (420Nm in manual form). Again, it's unknown if the specs will carry over from the other applications, but even still it should be a nice step up from the current 3.0-litre turbo-diesel offered in the HiAce that produces 100kW and 300Nm.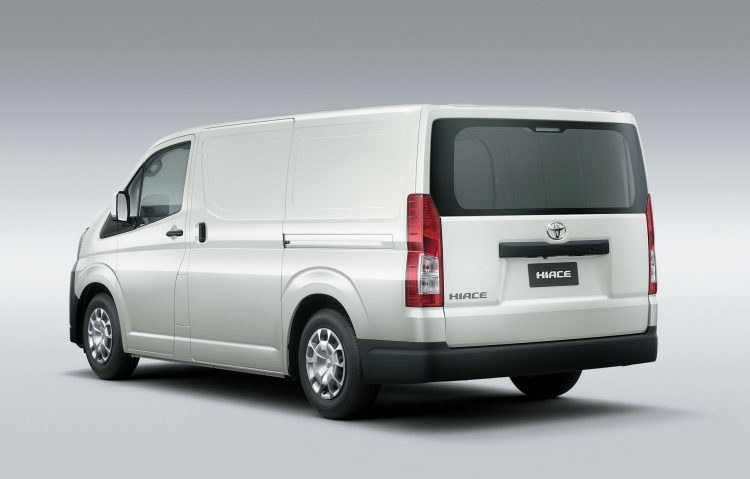 In other areas, the new model, now the sixth-generation, showcases a much more modern exterior design with a protruding front end to increase safety. As such, Toyota is expecting the full five-star ANCAP safety rating when crash tests are performed. It'll be offered with a rear-view camera and up to nine airbags, with an optional digital rear-view mirror that provides a wide view of behind. The towing capacity has also been increased to 1900kg on the key variants.
The interior has undergone a major update, now featuring more convenience-minded features such as an optional touch-screen infotainment system, a bigger centre console area with more storage, and a new digital instrument cluster screen for trip info in the centre.
Underneath, Toyota has developed a new leaf-spring rear suspension setup which is expanded by 200mm, increasing the bound stroke by 30mm for a more comfortable ride. Handling and stability is also enhanced, Toyota says.
Lastly, cargo space has been increased thanks to longer wheelbases and a more space efficient design. The internal width is expanded an impressive 215mm, with 5mm added to the interior height. And this is all without changing the exterior width. Toyota says the SLWB two-seat version is capable of taking in Australian standard pallets (1165mm x 1165mm) through wider sliding side doors. Speaking about the 2020 Toyota HiAce, Toyota Australia vice president sales and marketing Sean Hanley, said:
"Beyond expanding the vehicle's core mission as capable, durable and reliable transport, it has now stepped up to deliver the comfort and safety that today's motorists demand for private use. Importantly, we anticipate even better whole-of-life costs with excellent reliability and resale value along with minimal downtime and affordable maintenance. The semi-bonnet design makes it significantly easier and quicker to replace parts such as the oil and air filters, battery, and coolant."
The new model is scheduled to go on sale in Australia during the middle of the year. Finer details and prices are expected to be announced closer to the launch.