Lotus has revealed yet another iteration of the Exige lightweight, called the Sport 350. It's described as the ultimate incarnation of the model.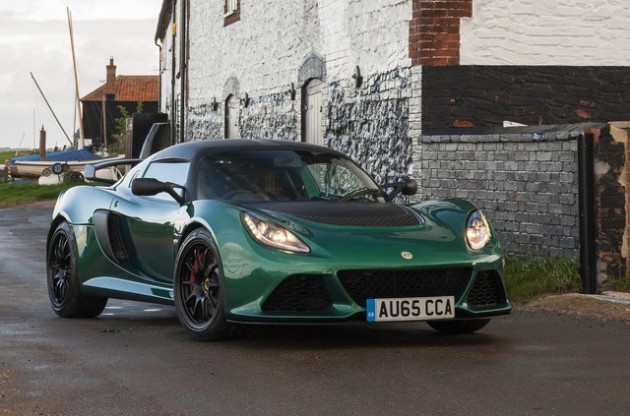 The company says it's faster and lighter in weight than ever before. In fact, it drops 51kg compared with the outgoing Exige S, now tipping the scales at just 1125kg. Every component was re-weighed, with a new, lighter weight battery, engine mounts, centre console, and HVAC pipework installed.
In the engine compartment behind the cabin sits a 3.5-litre supercharged V6, which starts life as a Toyota unit. It produces 258kW of power and 400Nm of torque, allowing 0-100km/h to come up in just 3.9 seconds. The top speed is 274km/h. With the optional six-speed auto, the sprint time drops to 3.8 seconds.
Even in manual guise, engineers have made the gearbox more precise and quicker, featuring lightweight machined and cast aluminium components. Some of the parts are now exposed in the centre console to provide the passengers with a raw, bare-bone setting.
As for the exterior design, it's basically the same as the original Exige. There is now a vented engine cover/hatch lid, replacing the heavier glass item previously featured. Various aero components, including a front spoiler and large rear wing, help the sports car to generate 42kg of downforce at 160km/h.
Inside, Lotus has devised some new trim packs, including a heritage theme in red or yellow tartan, with leather or Alcantara options. Some new switches have also been introduced, with improved haptics for the Dynamic Performance Management system. The DPM unit offers Drive, Sport, and Race settings.
Market entry for the new model will take place early next year, with European prices starting at 74,000 euros. Australian details are yet to be announced.