While Holden's HSV performance arm has already introduced (and sold most of) its last hurrah models, including the GTSR W1, the European GM arm Vauxhall has now announced its final edition.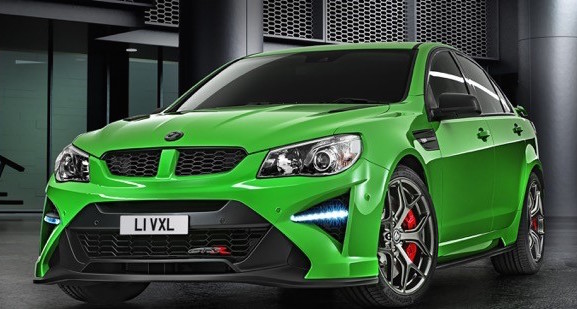 Even though the HSV GTS and Clubsport are true Australian muscle cars, the UK's Vauxhall division has been following our lead in V8 sports sedan class for quite some time. In other words, there are a few that will miss the brute models over in our father land as well.
The Brits won't get the LS9-powered W1 like us, but they will get the GTSR, known as the VXR8 GTS-R. It's essentially the GTSR that we'll get this year, featuring the 6.2-litre supercharged LSA V8 producing 438kW (595PS) and 750Nm.
A re-mapped ECU and high-flow air filter helps provide the extra oomph over the standard VXR8 GTS's 424kW (576PS) output – slightly down on the Aussie-spec 430kW, according to an official press release.
Like the Gen-F2-based VXR8 GTS that has been on sale in the UK for the past couple of years, the GTS-R retains the torque-vectoring rear-wheel drive system. However, the GTS-R adds a more serious six-piston mono-block braking system, along with 20-inch alloy wheels.
There's also a new front fascia to spruce up the looks, new guards, carbon fibre vents, and a refreshed rear diffuser section with a carbon fibre rear spoiler. Some quad-outlet diamond-shaped exhaust tips complete the look.
Only 15 examples of the VXR8 GTS-R will go on sale in the UK, making it even more exclusive than the GTSR on offer in Australia. Prices start at £74,500. The Vauxhall version will make its debut at the Goodwood Festival of Speed on June 29.
Meanwhile, in other GM Holden-related news. The final export to the United States ended last week. It was a black, Chevrolet SS sedan equipped with the Tremec six-speed manual transmission.
Starting next year, the Holden Commodore and Calais will become the Opel Insignia imported from Russelheim, Germany.
Mitchell Jones contributed to this report