Lotus has revealed the new Elise S Cup R, which is a stripped out and very focused version of the Elise suitable for track use only. It comes with various track-ready components.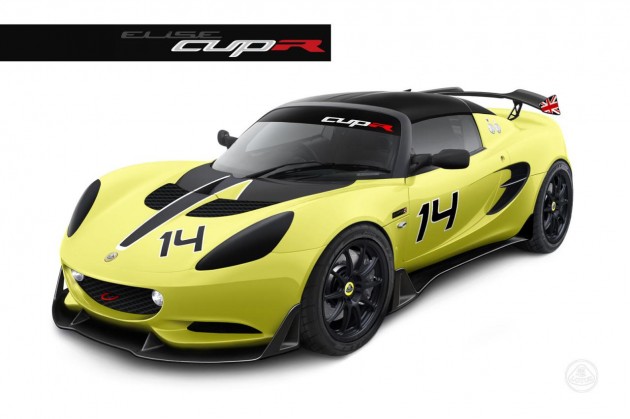 Just by looking at it you can tell it's pretty much a race car. There's a huge front splitter and matching side skirts, a large tow hook right at the front, and a motorsport-style rear wing.
Under the rear hatch, the Elise S Cup R is powered by a 1.8-litre supercharged four-cylinder producing 163kW and 250Nm. It's matched up to a six-speed manual transmission.
Weighing in at just 924kg, there has been a bit of weight reduction, however, it does come with an FIA-certified roll cage. There's also a HANS-compatible racing bucket seat, fire extinguisher, electronic battery isolator, and an optional FIA fuel cell.
Air-conditioning is optional, as is a passenger seat. Adjustable sports suspension is standard though, as well as a more serious braking package, quick-release steering wheel, forged alloy wheels, and a polycarbonate rear screen.
The car is eligible to race in production class racing events, including the 2014 Lotus Cup series which spans around the world; Lotus Cup Italia, Lotus Cup USA, Lotus Cup Thailand, UK, China and Japan.