Kia has released images of its new large SUV called the Mohave. This is the production version of the Mohave Masterpiece concept car which debuted earlier this year.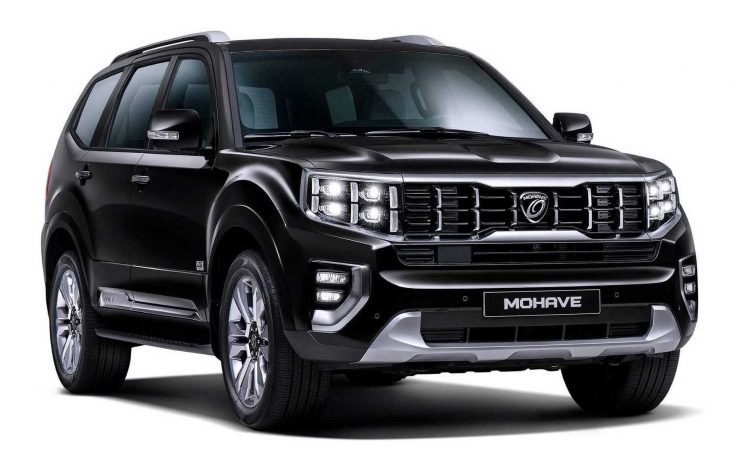 It's clear to see the Mohave is pitched as a robust and prominent SUV, borrowing heavily from the Masterpiece's design. In fact, it looks pretty much identical to the concept, including carrying over the grid-like front grille with vertical slats that blend in with the headlight design.
A similar theme is applied to the rear end, with grid-style taillights stretching the full width of the SUV, and some sporty quad-outlet exhausts poking out from the bottom. If you look closely it seems the exhaust tips might actually be fake, as they appear to be blocked off. This could be subject to this show car only though.
Judging by the V6 3.0 badge on the back, we're guessing the bonnet hides a similar (or same) 3.0-litre turbo-diesel as the previous model, which was also called the Borrego in the US. That engine produces 191kW of power and a strong 560Nm of torque. We suspect the engine is being retained to help perpetuate a high sense of ruggedness and heavy-duty capability. We also notice six wheel studs for each wheel, which is quite a lot for anything but a heavy-duty vehicle.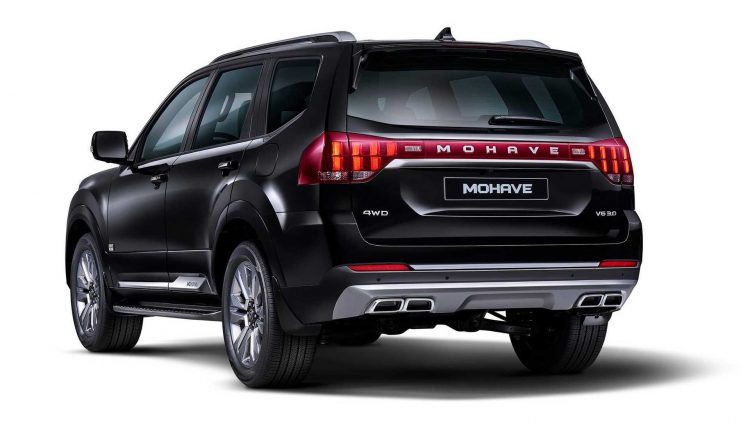 No images of the interior have been released, however, we can probably expect Kia's latest touch-screen media interface for the dash, upgraded materials over the old Borrego, and some new advanced safety tech. There might also be at least a partially digital instrument cluster brought in.
Kia will launch the Mohave in its home market in Korea next month. There's been no word of a Borrego version making a return to the US market as yet – the previous model was last sold there in 2008.