Those who missed out on the limited edition Jaguar XE SV Project 8 can always turn to the team at Arden for a similar package, including an overhauled supercharged engine and crazy aero package.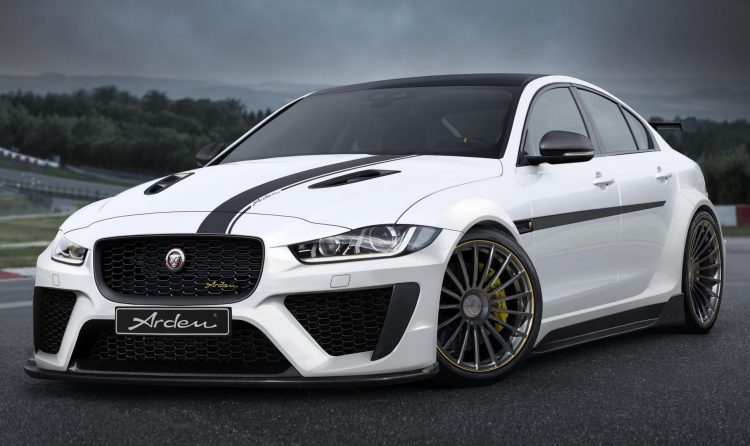 Arden is renowned for developing Jaguar tuning packages, and this is one of the most comprehensive packages we've seen for the XE. It's based on the XE S, which is the flagship variant (aside from the Project 8), featuring enhancements for the exterior and interior, and to the hardware underneath.
Starting with the engine. The factory 3.0-litre supercharged V6 is given a massage via engine computer tweaking and revisions to the supercharger, so it now produces 342kW and 583Nm, up from 280kW and 450Nm in showroom guise. There's no mention of acceleration figures, but we'd be guessing the factory 0-100km/h sprint time of 4.9 seconds would be reduced by quite a bit.
To help match the increased performance, Arden has devised a custom wide-body aero kit and lowered sports suspension kit. We're sure you'll agree, it looks awesome. The XE seems to suit aero modifications, perhaps because it's already a nice design to begin with.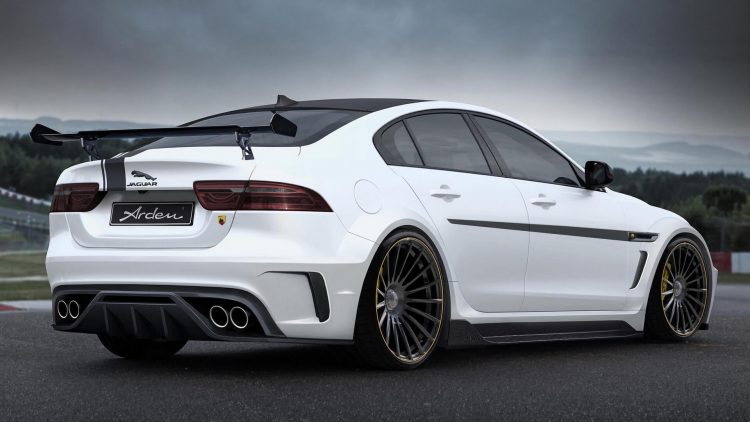 At the front you'll see a custom front bumper bar with big black mesh grilles, gapping intakes in the corners, and black vents for the bonnet. As a final attention-grabber there's a black racing stripe over the bonnet, matching a black roof. Moving around to the sides you'll notice heavily yet tastefully pumped wheel arches, chunky side skirts in black, while the rear is finished off with an aggressive diffuser and a deck wing for the boot lid.
We love the awesome deep-dish 20-inch alloy wheels, which sit perfectly in the arches, and the bespoke quad-outlet exhaust system which probably gives out an almighty bark. Some upgrades have been made to the interior, including unique pedals and footrest, as well as an optional leather package with Arden floor mats.