Like the facelifted BMW M5, recently spotted testing in Germany, the 2014 update for the BMW M6 range is also set to come with an optional Competition Package bringing added performance.
PerformanceDrive spoke with Scott Croaker of BMW Australia about the option kit. Croaker confirmed the package does exist and is in development, and is set to become an option with the next M5 on a global scale. Croaker said, "What that means for us [Australia] is yet to be determined."
Australian market specifications and model lineup details for the 2014 BMW 5 Series –  including the M5 – are still being sorted. The Competition Package will be part of the assessments.
Although the option is yet to be locked in for Australia, Croaker said that if it were to become available to our market, the local arm would put its hand up. Likewise, he said if the package were to become available on the M5, the same sort of offering would likely be introduced to the local M6 range, sharing the same powertrain.
There is a chance the Australian Design Rules might reject the package though. Croaker said that some of the options that come through from Europe, such as exhaust options, are restricted by the ADR.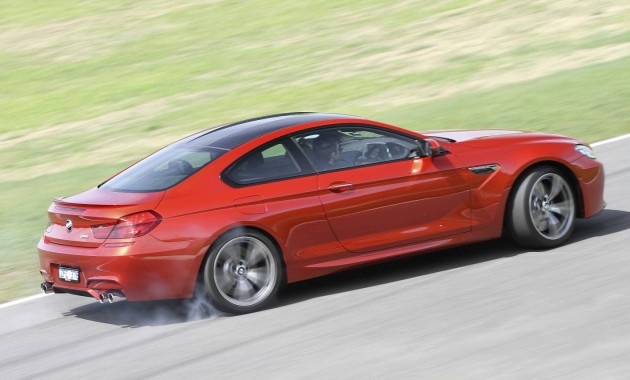 At the moment you can buy three different variations of the M6, including a coupe, convertible, and the stunning Gran Coupe four-door coupe. Each of these could become more focused and more powerful with thanks to the package.
According to international reports and spy images, the package consists of a few discreet styling tweaks, such as black exhaust tips, new alloy wheels, a carbon fibre rear lip spoiler, and a more serious sports suspension setup and revised brakes.
Under the bonnet, the package is rumoured to bring 11kW more power, taking the overall output to a mega 423kW. This should allow for slightly quicker 0-100km/h acceleration times across the board.
The new models are expected to hit international markets towards the very end of this year.