Some of you may remember the rather intriguing Toyota Motorsports GmbH Lexus LS prototype that was spotted in a pit garage at the Nurburgring last year. Well, there's now word the project car will be unveiled in full at the 2012 Essen Motor Show in December.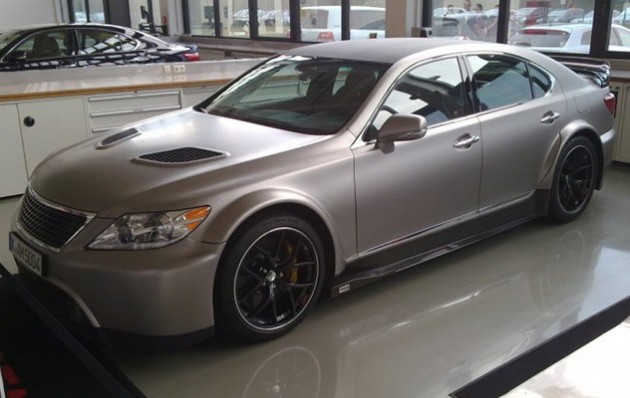 Official details on the car are still a little hazy. A document that was allegedly found next to the prototype in the garage revealed that it was powered by a 5.0-litre twin-turbo V8 producing 478kW and 710Nm, but the credibility of the document is not official.
According to the paper the Lexus LS TMG Edition is capable of sprinting from 0-100km/h in just 4.2 seconds, and has a top speed of 320km/h. It also says the engine is able to spin all the way out to a screaming 9000rpm redline.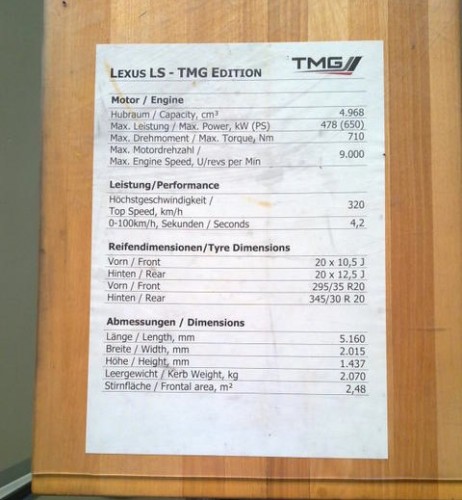 If all these details are accurate, the car will be one of the most serious Lexus sedans the company has ever made. And according to reports the finished product will be on display for the first time at the Essen Motor Show, starting December 1.
The car is unlikely to ever make production, and could simply be a technical exercise by TMG to test what can be done. We'll keep you updated with the official details though as soon as we hear more.
In the meantime, take a look at the video below to hear this beast out on the Nurburgring during testing. The V8 sounds very deep and beefy, that's for sure.