Porsche has released the first official teaser video of the new Porsche Macan mid-sized SUV which will debut at next month's LA Auto Show. The new model will sit underneath the Cayenne and is expected to be Porsche's best-selling vehicle when it arrives on the market next year.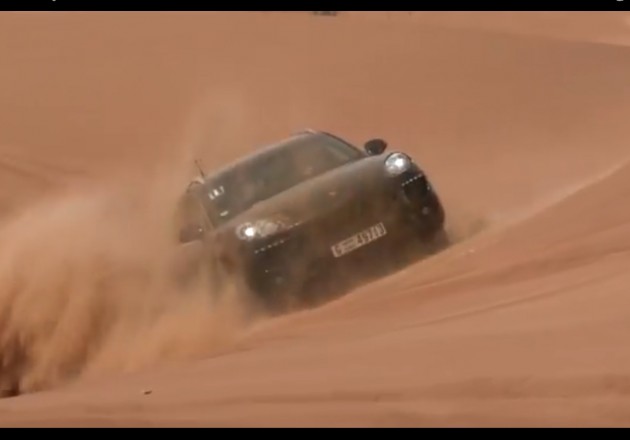 No official engine details have been revealed at this stage, and not much has been revealed in this teaser. According to reports though the Macan will come with at least two different powertrain options.
One is expected to be a 3.0-litre twin-turbo V6 producing between 220-250kW, while a top-spec Macan Turbo is set to come with a 3.6-litre twin-turbo V6 producing around 294kW.
As for the rest of the vehicle, the Macan is being formulated to take on the likes of the BMW X3 and upcoming Mercedes-Benz GLA-Class, only it will have a clear performance edge with an upper premium character.
Underneath the Macan will sit a modified version of the Audi Q5 platform, with Porsche-like engineering and precision to accommodate performance driving.
With the large Cayenne SUV being the company's current top-seller, there's no surprise the Macan is expected to become a big favourite among consumers.
All will be revealed at the 2013 Los Angeles Auto Show which starts November 22, before hitting the market early next year. Stay tuned for updates.