The all-new 2018 Ford Focus could be the second production vehicle to be fitted with a complete steer-by-wire, fully electric steering system.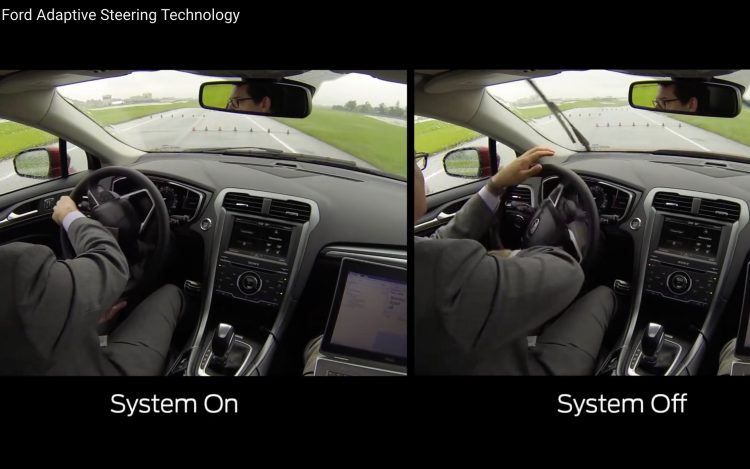 An attribute mule spotted in Europe is believed to be fitted with the technology, with stickers from component supplier Bosch about how to recalibrate the system, stating:
"Caution: If you need a valid steering angle signal in stand still condition you must turn the steering wheel from lock to lock after you started the engine. This is needed to re-initialise the steering angle sensor."
If these details, uncovered by Spanish publication motor.es, prove to materialise in the next Focus, it will be the second car to market with this technology after the Infiniti Q50. The system in that car – which does away with mechanical connection between the steering wheel and tyres – is a controversial inclusion that many view as artificial and disconnected, although more fuel efficient and potentially more adaptable.
Hence why it may seem like an odd inclusion on the Focus, which has been lauded for its engaging steering feel and fun handling since its 1998 inception. Ford has been testing and developing the technology for a few years now, as seen in the video below from 2014.
We suspect Ford would be moving towards electronic steering systems to more readily facilitate autonomous driver tech, which is needed to fulfil the company's promise of an autonomous car by 2021.
Can Ford's engineers create a steering feel that maintains the Focus's reputation as a driver favourite? We will find out next year.
https://youtu.be/mHKojpu66So