As suspected, Lotus was indeed planning to unveil the new 3-Eleven track-ready lightweight at the Goodwood Festival. The covers have just been removed. It comes in road legal and track-only trim.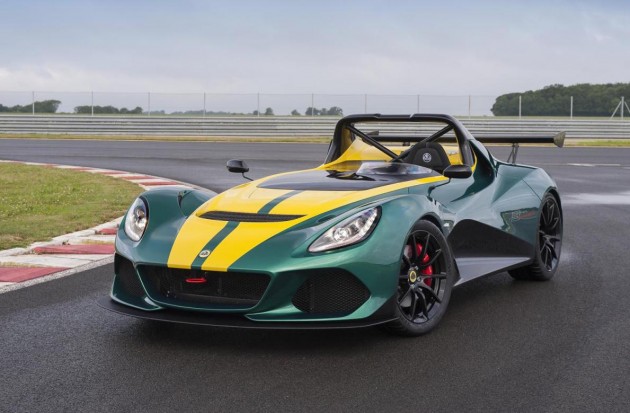 Developed as a successor to the 2-Eleven, the 3-Eleven is all about lap times and speed. Power comes from a Toyota 3.5-litre V6 which is modified and uses a supercharger, helping it to churn out 336kW of power and 450Nm of torque.
Weighing in at under 900kg, the beast can rocket from 0-100km/h in under 3.0 seconds and hit a top speed of 280km/h. In street-legal trim, the top speed is 290km/h. As a result, it's being labelled as the quickest road-legal Lotus ever made.
Aside from the barking engine performance, the 3-Eleven also showcases a limited-slip differential, lightweight 18-inch forged aluminium wheels, AP Racing brakes, and a lightweight resin composite body with serious aero features. Jean-Marc Gales, chief executive officer for Group Lotus, said,
"This new car is a giant slayer, capable of embarrassing far more expensive rivals. It condenses our engineering know-how into one, hard-core package, and is so focused that it won't suit everyone. This is a perfect demonstration of the faster and lighter concept, something which will be crucial to all Lotus cars in the future."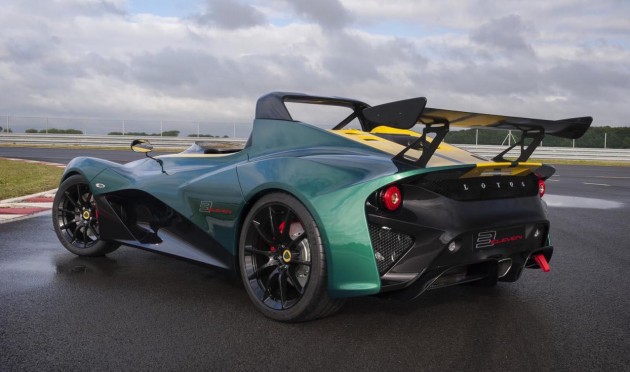 The exciting racer will go into production in February 2016, with deliveries commencing in April. Production is limited to just 311 units, of course.