Will Holden introduce the Camaro? Nothing has been confirmed as of yet but a strong clue has been found at the Australia trademark office.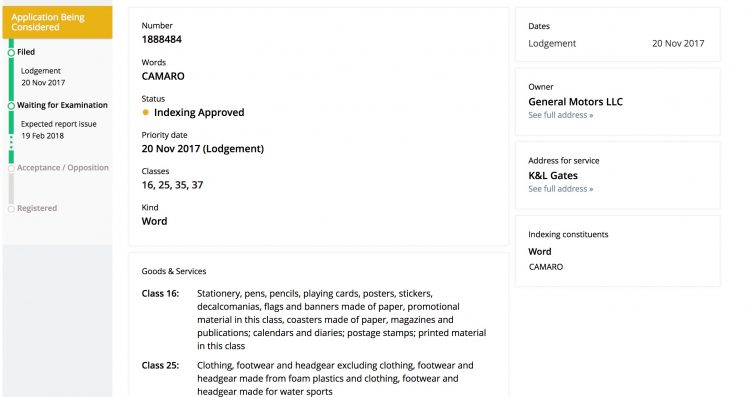 It seems General Motors LLC has filed a trademark application for the name Camaro in Australia, as found on the IP Australia government website. The lodgement was made just last week on November 20, and is expected to be on its way to full registration after February 19.
The trademark covers a range of areas, such as merchandise potentials like pens and coasters, as well as clothing, advertising, and retail services including the sale of motor vehicles. It also covers the maintenance and servicing of motor vehicles.
Ordinarily, a trademark doesn't mean there is definitely a vehicle coming with that name. It can often be a case of companies protecting the rights of the name to stop anyone else using it. The name has been registered with the local trademark office before, and has been renewed since 2009 under a different class.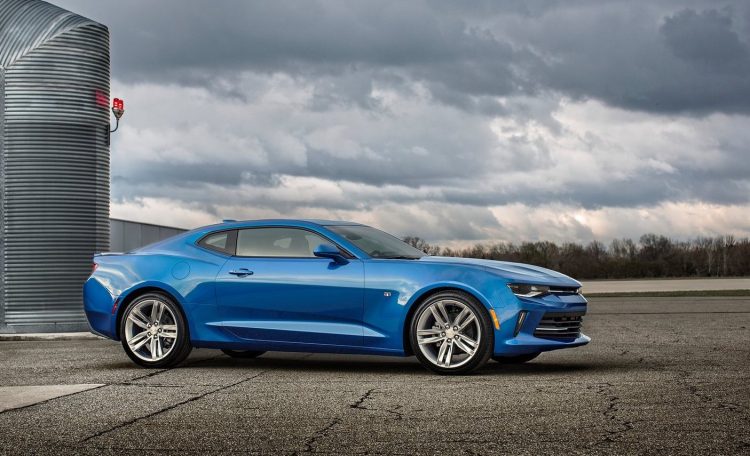 As we all know, Holden is planning to introduce a hero sports car model. It confirmed this a couple of years ago. It also confirmed over one-third of its future products would come from GM's European arms (Opel/Vauxhall), leaving the other two-thirds to come from South Korea, through the Daewoo plants (like the existing Captiva), and Thailand, and, potentially, America.
What is quite unclear at the moment is whether or not a potential Aussie Camaro will wear a Holden badge. There is some speculation that suggests it might fall under HSV's responsibility, with a Chevrolet badge on the front. We have contacted HSV in the recent past and all they could say was, "the future will be exciting!"
Holden obviously needs a rival for the very popular Ford Mustang if it wants retain its V8 fans now that the locally-made Commodore is out of production. What do you think? Would you prefer a Holden Camaro over a Ford Mustang?