A sad day for hot hatch fans today, as Ford is putting to rest rumours of an upcoming high-performance Ford Fiesta RS.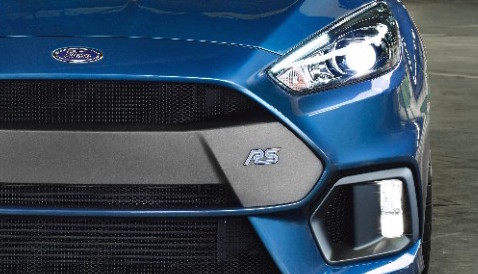 Ford Performance chief engineer Tyrone Johnson spoke with Motoring and offered the following insight: "[In regards to a possible Fiesta RS]… some comments from senior Ford people that it's definitively not in the plan."
He then turned our attention toward Ford's next high-performance model, with frustratingly no details even hinted. However Johnson did confirm that Ford is planning to release 12 performance cars in the near future.
The Focus RS, F-150 Raptor, Mustang Shelby GT350 / GT350R, and upcoming flagship Ford GT should be enough to keep us satisfied for now, Johnson explained.
Before the rumours were well and truly put to rest, the automotive world was tantalised at the thought of a micro hot hatch, with rumours that the Fiesta RS may be powered by a bonkers 183kW-ish turbocharged four-cylinder unit.
That next high performance model that Johnson was teasing may prove to be the GT500. Expected in 2018, the GT500 is likely to be powered by a powertrain taken from the GT supercar; a 3.5-litre EcoBoost V6, good for around 447kW.