Mitsubishi has revealed, in full, the MPV crossover concept it teased three weeks ago. And it now has a name, the XM. As was evident with the initial preview, it is very similar to the eX concept shown at Tokyo last year, with a similar colour too.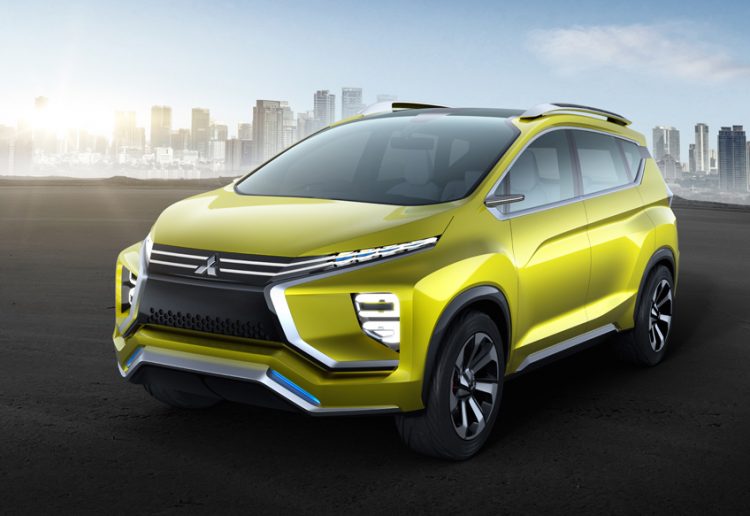 Both concepts share 'Dynamic Shield' grille and light treatment, with exaggerated fog lights, but the XM is narrower and more upright, with an emphasis on seven-seat capability.
It is debuting in three days at the Indonesian Motor Show, in a market obsessed with compact MPVs. If you haven't heard of the Toyota Avanza, Datsun Go+, Chevrolet Spin, Mazda Biante and Suzuki Ertiga, then you probably haven't been to Indonesia lately.
The letter X in the name refers to the crossover element while M refers to MPV. The company states it combines "the toughness of an SUV with the versatility of an MPV".
No pictures from inside the car have been supplied as yet, but seven seats is a given if the three-diamond star wants to succeed in this and other markets where such a vehicle thrives.
A production version is set to come in October of next year, made in Indonesia and most likely for that market only.
The production version of the eX may make it to Australia, but the next ASX, inspired by the XR PHEV, is a definite starter next year.