Lexus parent company Toyota has filed to trademark the name 'RC F' in Europe and the US, providing some clues as to what the company might be planning. The name could be worn on a potential production version of either the LF-CC or LF-LC concept.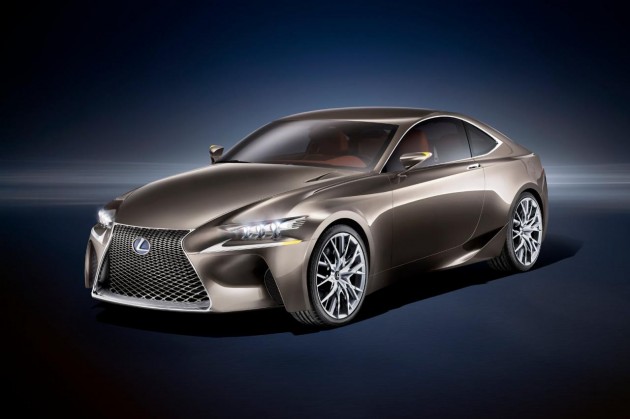 It's already been reported that Lexus has filed to trademark the name 'RC 350'. It's believed the 350 will be the name given to a production version of the LF-CC concept car (pictured) shown last year.
Judging by the '350' in the name, the model would likely come with the company's 3.5-litre V6 which produces 233kW in the current IS 350.
Adding an 'F' to the name would be easy to suggest the new RC F would be a high performance version of the same model.
For the next-gen IS F sedan, Lexus is apparently working on a twin-turbo V6, which would make it the first turbo petrol vehicle Lexus has ever produced. The engine, if it comes to fruition, may also power the RC F.
At this stage though it's too early to know for sure, and no official announcements have been made. Sometimes carmakers trademark a name solely to stop other companies taking it.