Ford's next-generation Fiesta ST, or FiST as it's known to enthusiasts, is coming earlier than expected, with a full reveal on the 24th of February.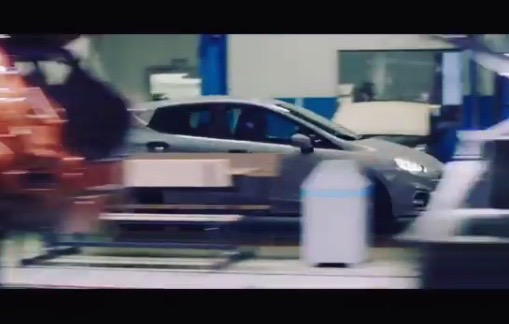 The current Fiesta ST is a driving enthusiast's favourite, with PerformanceDrive calling it "one of the most joyous and engaging 'practical' cars on the market right now."
The successor will have to be brilliant, since it is replacing what is widely seen as the benchmark for its class.
Powertrain details are kept under wraps, so we will have to wait and see if previous rumours about EcoBoost three-cylinder power are true, or if it adopts the 1.5-litre unit seen in the Focus range.
In terms of power output, the limited edition Fiesta ST200 released last year could give a good indication of what to expect, which generated 147kW or 158kW on overboost, with between 290Nm and 320Nm.
The accompanying teaser video, from Ford Europe's Instagram page, shows a camouflaged five-door prototype darting through Ford's Cologne, Germany factory where the ST is sourced from. Presently, Australian ST's are sourced from there, while the rest of the range comes from Thailand.
The all-new range for the Asian market is expected to be shown later this year, with potentially subtle differences to the model shown in Europe late last year. We will bring you more details as they come to hand.