Following an initial image leak over the weekend, Jaguar has now confirmed the epic F-Type SVR will make its official debut at the Geneva Motor Show in March.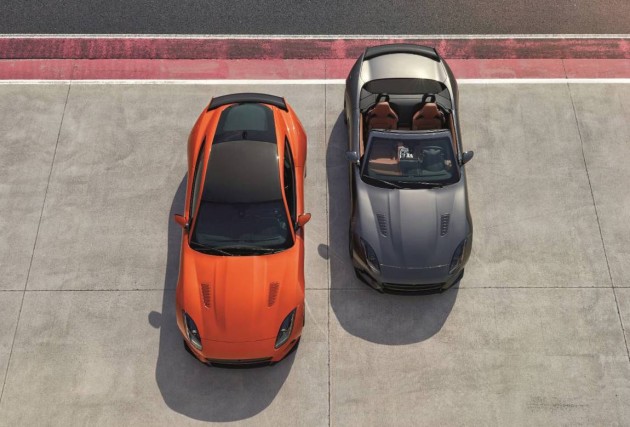 Dubbed as the first Jaguar SVR, created under Jaguar Land Rover's Special Vehicle Operations division, the sports car will be capable of 200mph (322km/h). Needless to say, it'll be the fastest F-Type production car.
Full details and specifications will be revealed on February 17, however, Jaguar says the F-Type SVR will be lighter, faster, and more powerful than any other F-Type. It will also retain its "day-to-day usability", the company says. John Edwards, managing director at Jaguar Land Rover Special Operations, said:
"The new F-TYPE SVR is the first series production Jaguar to be developed by Special Vehicle Operations and benefits from everything we know about precision engineering, performance and design.

"The result is a 200mph, all-weather supercar that you can drive every day – we even made a Convertible version so that enthusiasts can revel in the sound from the new titanium exhaust system."
With the phrase "all-weather" being used, we're guessing it will come equipped with the otherwise optional all-wheel drive system as standard – for those who like sideways antics, there's always the tyre-frying RWD F-Type R (404kW).
Power is expected to come from a tweaked version of the 5.0-litre supercharged V8 featured in some existing F-Type variants, with output turned up to around the 430kW mark.
The SVR version will coincide with the launch of the MY2017 F-Type update, which is set to go on sale in mid-2016 on a global scale, and it will be offered in coupe and convertible forms. Australian details are yet to be announced.