Lexus has taken out the top spot in the most recent J.D. Power customer service index survey, with results showing an overall improvement from luxury manufacturers in regard to customer satisfaction while servicing their vehicle.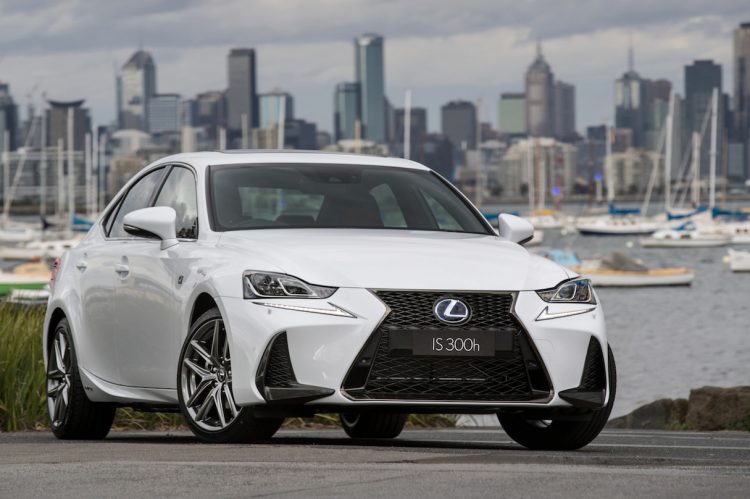 Overall, in Australia, customer experiences have moved in a positive direction for the third year in a row, improving on last year's score of 817 out of a possible 1000, now standing at 824. 2014's score was 803.
Lexus took out first place with a score of 852 points, ahead of Mercedes-Benz with 828, and Audi in third place with 826. These three manufacturers managed to beat the luxury average score of 824, with BMW dipping just below the mark with a score of 811.
J.D. Power says the service advisor, or service centre employee plays a pivotal role in giving customers a positive experience when servicing their car. In 2016, 31 per cent of respondents said they were "delighted" with their experience, an improvement from 2015's figure of 24 per cent.
"Service advisors are vital to the success of service centres across Australia," explained Mohit Arora, executive director at J.D. Power. "Customers' interaction with their service advisor needs to be professional, transparent, trustworthy and, most importantly, enjoyable. A happy customer is one who will return for future work when the warranty expires and will recommend your services to others."
According to J.D. Power, another finding of the survey is that manufacturers that follow up with their customers after the initial purchase and service experience have received extremely positive feedback from the customer.
"While all dealers across the network mention how difficult it is to make contact with their customers, those that are successful in doing so reap the benefits of happier customers. Contacting customers and asking about their service experience – and measuring this performance with a view to continually improve – is the key to success," explains Loi Truong, senior country manager of Australia at J.D.Power.
Other findings include the fact that customers appreciate cost estimates before the vehicle is serviced, with manufacturers that don't offer a cost estimate risking the loss of as much as 29 index points. Also, it seems that customers appreciate servicing centres that offer amenities like Wi-Fi, with overall satisfaction for a service centre with more than six amenities rated at 893 points compared with 791 points with a service centre that offers fewer than three.
The J.D. Power customer service survey, now in its seventh year, takes five factors into account; service quality, vehicle pick-up, service advisor, service initiation and service facility. Results mentioned above have been collated from 518 responses, from luxury vehicle owners between August 2015, through to and including September 2016.