Volkswagen was one of the first carmakers to introduce the sleek four-door coupe design, with the Passat CC. There's now word the company is developing a 'shooting brake' wagon version which could arrive by 2015.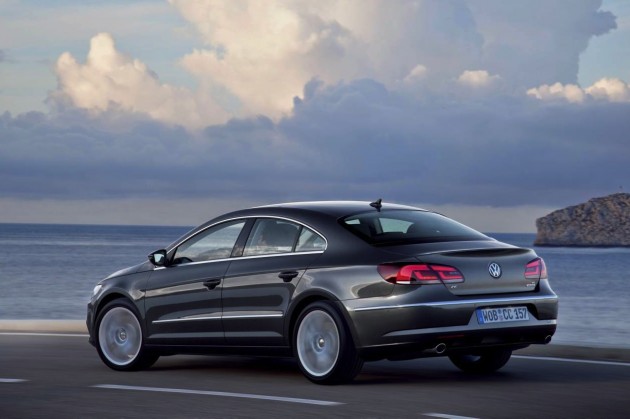 The shooting brake layout seems to be the next new trend for carmakers. It's like the four-door coupe design, which is now being adopted by a variety of car companies, only in wagon form; a wagon coupe.
According to a recent Autocar report in the UK, Volkswagen has already begun work on a sleek wagon model based on the next generation Passat. However, company executives are apparently yet to give it the final green light.
Based on the next Passat means it'll be underpinned by the MQB platform, which is used for everything from the new Mk7 Golf to the Audi A3, and the sharp new Skoda Octavia.
It's understood the CC shooting brake would use a slightly stretched form of the MQB chassis, providing increased legroom and comfort, particularly for rear seat passengers. The stretched layout would also provide a large and long rear cargo area in typical shooting brake fashion.
As for power, it's expected to borrow the same engine lineup as the next Passat too, including turbo-petrol and turbo-diesel engines, as well as front-wheel drive and '4MOTION' all-wheel drive for the higher variants.
If it looks as sexy as the current CC (125TDI review here), bring it on we say. A wagon version would be very cool.