Sick and tired of the same stream of SUVs stirring around in your mind? Not sure which one to go for? Want something a little unique for your all-terrain adventures? How about a Peel Trident?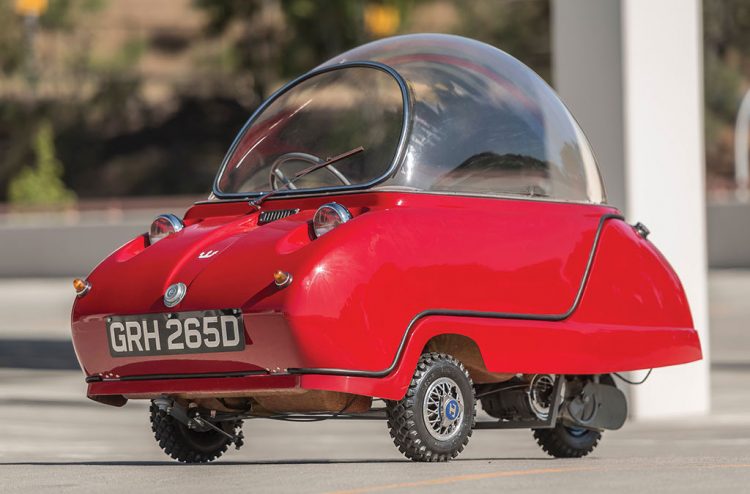 Yes, the Peel P50 has held the record for being the world's smallest production car, but that doesn't mean it should automatically be shunted aside when it comes to driving excitement and adventure.
Being so small and nimble could give it an advantage out in the rough tracks. We say 'could' very gingerly as we're not entirely sure. But hey, an opportunity has popped up where you could find out for yourself.
At the upcoming RM Sotheby's Monterey auction in August, a 1965 Peel Trident will go under the hammer. It features some aggressively-treaded tyres that could be suitable for light off-road work.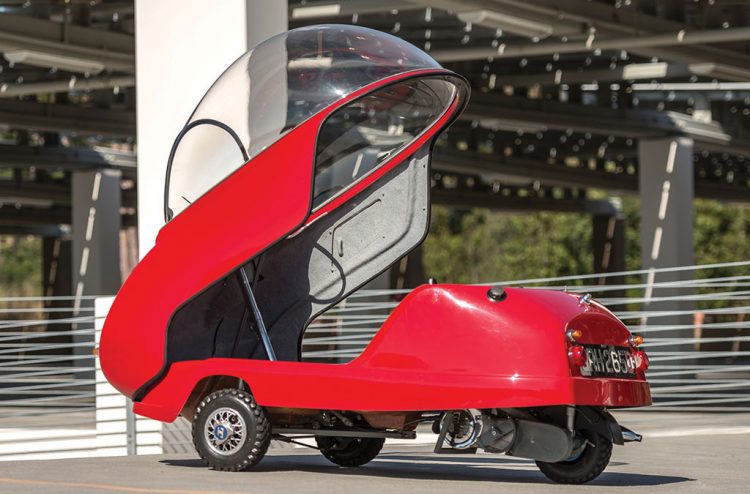 The Peel Trident was a slightly larger version of the Peel P50, designed to offer sedan car comfort at scooter cost. We're not sure about the sedan comfort claim but it sure would be better than walking, or riding a pesky scooter. It's also cheaper than walking, apparently.
It features a 98cc engine and three-speed automatic gearbox (with no reverse), taken from the Triumph Tina scooter. Performance? We think you should be grateful with getting to where you need to go rather than worrying about how fast you get there.
This example is said to be "beautifully restored", with plenty of documents tracing its history. It was sold new in the UK and wears chassis number E185. It's now one of only a few that live in North America.
Okay, it's not exactly an SUV but we think this would be a lot of fun to drive, especially whizzing about on the farm or in tight city traffic conditions. Just don't get yourself involved in a car accident with a bus. Head over to the RM Sotheby's listing for more details.