Images of the Lexus concept previewed recently – believed to be called the Lexus LF-LC concept – have been leaked online. The concept isn't set to be unveiled until the 2012 North American International Auto Show next month.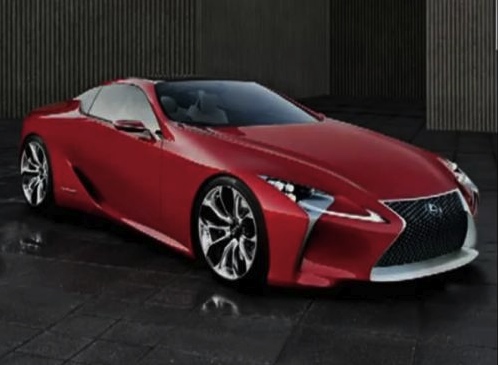 Looking as dramatic and concept-worthy as one might have imagined, the Lexus LF-LC concept provides an insight to the new design direction for upcoming Lexus models. And from these images taken from a leaked video – first picked up by Road & Track magazine in the US – some highlights do resemble current Lexus model designs as well.
The side intake in front of the rear wheels, for instance, and the front edge of the bonnet look similar to what's seen on the Lexus LFA. The bonnet lines are also a dead ringer for Lexus's current design language, seen on many models, particularly the new Lexus GS sedan and its upper grille layout.
Specific details on the engine are yet to be revealed, as are details on the technology the new concept will showcase. It's likely the Lexus LF-LC concept will feature a hybrid powertrain of some kind, evident by the 'hybrid' badges on the side. It'll probably be a powerful one at that, too.
We'll certainly keep you updated on any more details that are leaked, or officially released before its Detroit Show unveiling. The show starts January 9.
The original video outlining the concept was up on YouTube, but has since been pulled down. Perhaps Lexus is a little angry with Road & Track right now? The company might have had plans to release more teaser shots before its debut.