Some more images of the all-new Lexus LF-LC concept have been revealed online, this time showing the dramatic coupe outside in the flesh. The LF-LC coupe will debut at the 2012 North American International Auto Show in Detroit next week.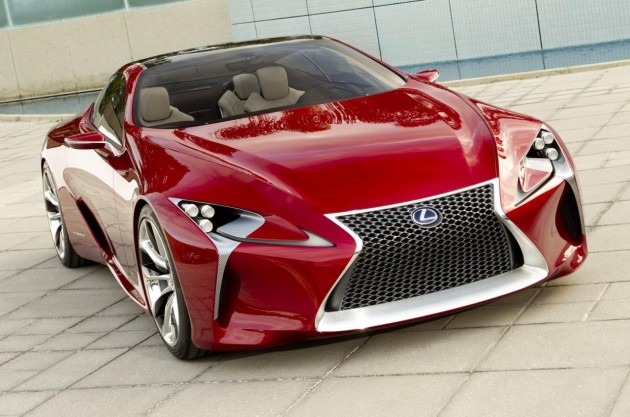 Full details and specifications on the Lexus LF-LC concept are yet to be announced. We do know it uses a 2+2 layout inside with a long bonnet, potentially concealing a high-output motor that will be paired to a hybrid system of some kind.
It's believed the LF-LC concept previews the styling theme and personality of an upcoming new model Lexus SC; a successor to the somewhat controversial SC 430. It features a low and long profile body just the same, with a grand touring focus.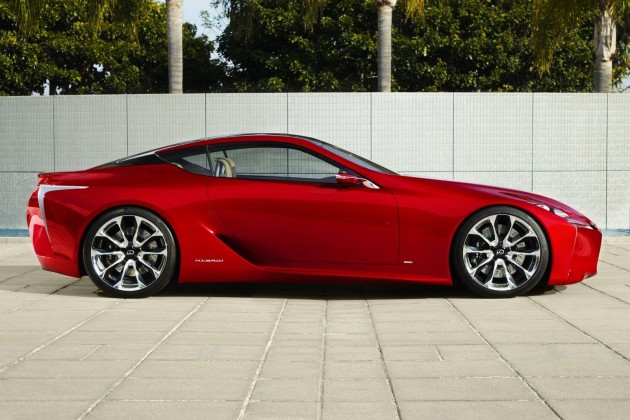 At the front, it's quite easy to see the Lexus design language coming through, particularly with the bonnet lines leading down to the inverted grille. The headlights also look like extremely exaggerated versions of what is seen on the current Lexus LFA, while the side profile also hints towards designs of the high-powered coupe.
All will be revealed in just a few more days. The show starts January 9. What do you think of it? An improvement over the SC 430 or what?