Suzuki is the next car manufacturer, in a line of many more expected, to admit to some wrong-doing when it comes to claiming its official fuel economy figures.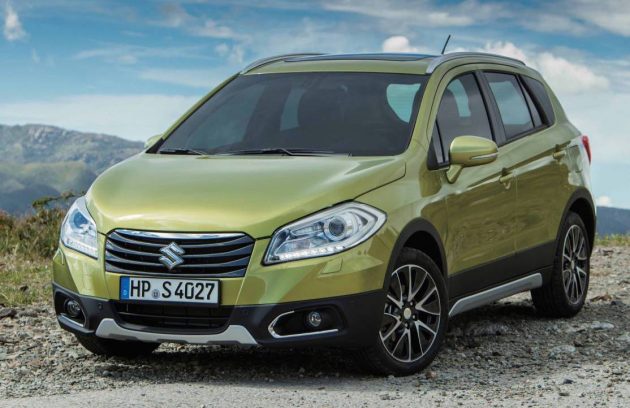 The Japanese company was being investigated as part of regular checks under the instruction of the Ministry of Land, Infrastructure, Transport and Tourism (MLIT) to find actual emissions data and fuel consumption of vehicles.
Suzuki reported the results to the ministry today. It said acts of injustice, including the manipulation of fuel efficiency data was not found. However, some discrepancies were found between the testing procedures between MLIT and Suzuki tests.
The testing method has been found to be different from the regulations specified by the government. Suzuki explains in a statement, saying:
"It was found that instead of actually measured data of the car through the coasting test, the submitted driving resistance data at the time of application for certificate was a build-up of actually measured data of individual components such as tyres, brakes and transmission from rolling resistance tests and air resistance tests in the wind tunnel."
The company puts these differences down to the location of its proving ground which is located on top of a hill close to the sea, saying that weather conditions significantly affect the results. As such, it says that low rolling resistance tyres can be influenced by things such as wind, essentially helping the car seem more or less efficient.
In terms of emissions, specifically, Suzuki says it complies with the safety standards, "we consider it does not have any problems" in this regard. Suzuki customers are urged to continue using their vehicles at ease as the discrepancies fall within "the range of measurement deviation" accepted.
All up, 16 vehicles are affected. These include the following. At this stage it only affects vehicles sold in Japan.
Alto – Launched on 22nd December, 2014
Alto Lapin – Launched on 3rd June, 2015
Wagon R – Launched on 19th September, 2012
Hustler – Launched on 8th January, 2014
Spacia – Launched on 15th March, 2013
Every – Launched on 18th February, 2015
Carry – Launched on 20th September, 2013
Jimny – Running change in 2010
Solio – Launched on 26th August, 2015
Ignis – Launched on 18th February, 2016
Baleno – Launched on 9th March, 2016
SX4 S-CROSS – Launched on 19th February, 2015
Swift – Launched on 18th September, 2010
Escudo 2.4 – Running change in 2012
Escudo – Launched on 15th October, 2015
Jimny Sierra – Running change in 2010