Following a preview and confirmation of its existence last week, Lexus has now unveiled the 7-seat RX 350L and 450hL SUVs. It's also been confirmed it will go on sale in Australia next year.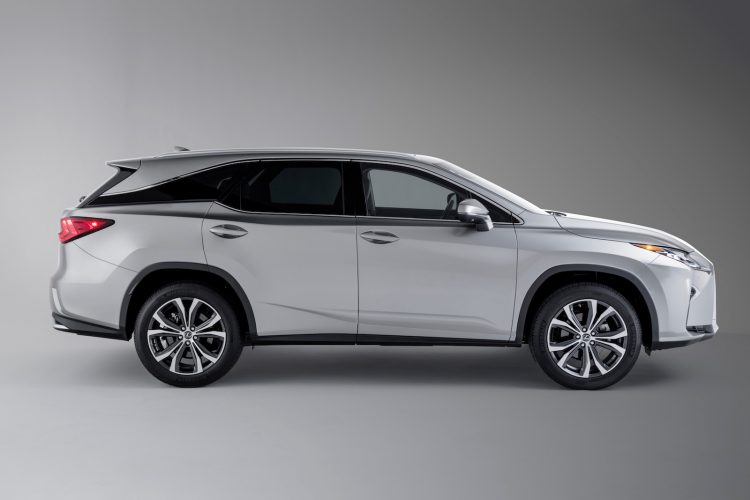 The Lexus RX competes with the likes of the Audi Q7, BMW X5, and Mercedes-Benz GLE. However, unlike the Q7 and option for the X5, the current RX isn't available with a third-row seat option. Until now. Lexus will be offering seven seats for the 350 and 450h variants.
Lexus says it has extended the body length by 110mm at the rear to accommodate increased interior space, with a steeper tailgate design opening up headroom for the third row. It's a 60:40 split seat which offers points for child seats, and a rear cargo area length behind the third row that's apparently "class-leading".
Third row passengers are treated to seperate air-conditioning controls and their own vents, along with some cup holders for extra convenience. Lexus says it was all designed to offer the same comfort and luxury as the second row seating area.
As for the powertrains, the 350 uses a 3.5-litre naturally aspirated V6 producing 216kW and 358Nm, with direct and port injection technology. This is sent through an eight-speed automatic with Lexus Dynamic Torque Control all-wheel drive, which is primarily front-wheel drive to save fuel until all-wheel grip is needed.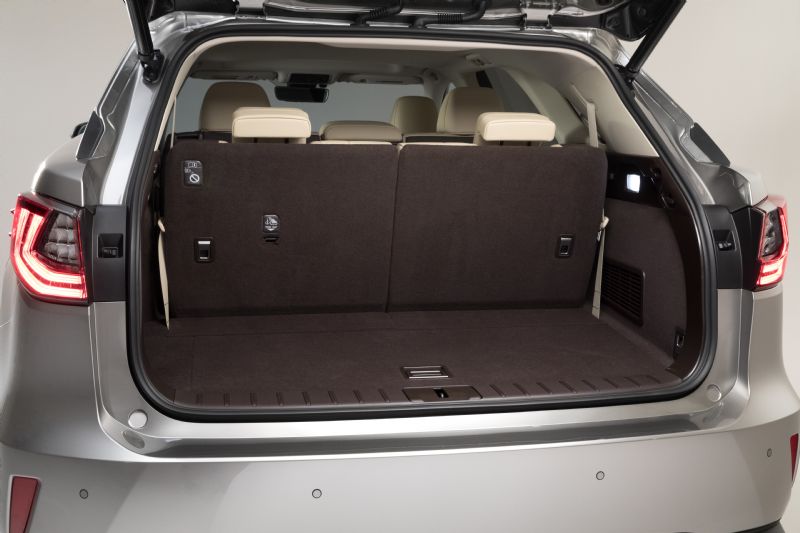 Going for the 450h gets you a similar V6 paired with an electric motor system, producing a combined output of 230kW. Electric motors are mounted at the rear axle to provide all-wheel drive when needed. It can also drive on electric power alone for short periods and at low speeds.
The new model is expected to really boost Lexus sales, especially in the US and Australia where 7-seat SUVs are in strong demand. Lexus Australia says the new model will arrive locally in February, with local specs and pricing to be announced closer to the date.