A rumour is spreading at the moment, suggesting Holden's last hurrah will be equipped with the supercharged V8 from none other than the Corvette ZR1.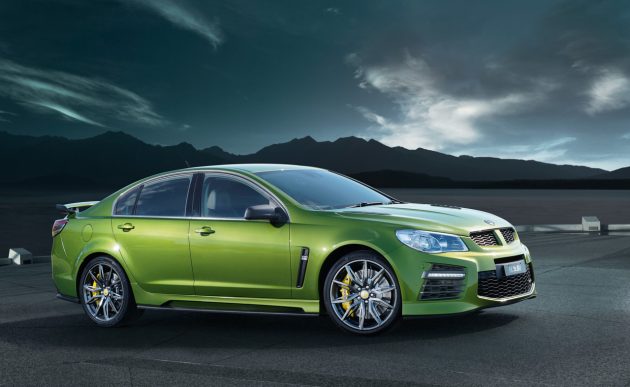 Yep, according to a News Corp report GM in the US has apparently approved the production of a Commodore powered by the 6.2-litre supercharged V8 LS9 engine from the Corvette ZR1. In that, it produces around 475kW.
This doesn't technically mean it will be the current Commodore as we know it, but it does sound like an awesome idea nonetheless. It's understood the model will be the much-hyped GTS-R model, a nameplate which was recently trademarked by GM.
The report claims fewer than 250 will be made, making it even more exclusive than Ford's last hurrah special edition XR Sprint models. Apparently it will only be offered with a six-speed manual to both fall in line with HSV's tradition of offering a manual and also because the engine could be too powerful for an auto.
PerformanceDrive spoke with Damon Paull, HSV's general manager of marketing, to try and uncover some truth to the rumour. Paull said it is pure speculation. We tried to extract more, but, as per usual GM policy, he said: "HSV doesn't comment on speculation in the market".
Holden recently announced a number of LS3 special edition models that will send off the LS3 motor. It seems natural HSV will be planning something special for the Commodore and the flagship GTS before local production comes to an end in 2017.
Interestingly, Paull said market interest for the current models is still going very strong, particularly for the GTS.
"Ever since we launched the GTS, back in 2013, we have not seen momentum dip at all. Typically, after launch, GTS interest would soften somewhat, but we've seen no change in momentum," Paull said.
This suggests buyers are starting to realise the end of production is creeping ever so much closer, with fans getting in while they still can. If a GTS-R special edition is launched, we suspect all will be sold in no time, no matter what price tag HSV might put on it.