Honda is rumoured to be working on a hotted-up version of the latest NSX. Yep, a new Honda NSX Type R could be on the way.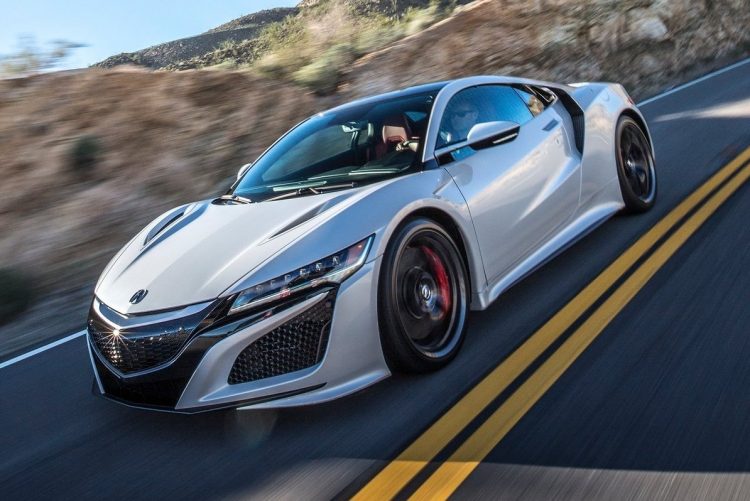 The news stems from a Japanese report by Spyder7, which seems to suggest Honda has given the go-ahead for a Type R version. Specific details are a little hazy at this stage, but it's understood the car could hit the showrooms by around 2020.
Honda isn't shy when it comes to introducing Type R variants, with versions of the Civic and Integra released over the years. Type R models have helped put Honda on the map in the tuned car scene, with driving enthusiasts loving the fine attention to detail and proven track performance.
For the NSX Type R, reports suggest it could come with a boosted version of its 3.5-litre twin-turbo V6 engine. In standard form the NSX produces a combined output of 427kW and 646Nm. This is sent through a nine-speed automatic. Power could be pushed up to around 480kW for the Type R.
Like past Type R models, including previous generation NSX Type Rs, the new version is likely to feature a range of fine-tuned elements. As before, the car's focus is likely to be all about maintaining optimum balance between all areas.
The aero side of things is set to be the most obvious part, potentially consisting of extended carbon fibre skirting around the body, a larger rear wing, and a lower and more aggressive front end. Expect some dark alloy wheels and uprated brakes as well.
Honda hasn't officially confirmed anything just yet but given the success of the latest Civic Type R and all of the buzz created by its front-wheel drive Nurburgring lap record, Honda will probably want to keep the momentum going for performance car fans. We'll keep you updated.