Kia has revealed preview images of a rather spectacular-looking Kia concept car that the company plans on unveiling at the 2011 IAA Frankfurt motor show next month.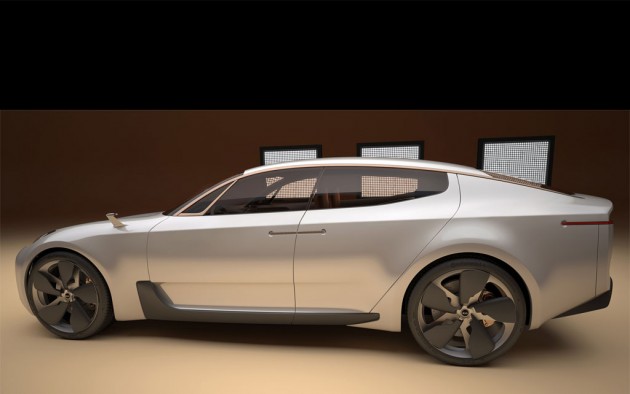 Specific details of the sleek new concept, including the name of it, are yet to be released, however, it is said feature a rear-wheel drive layout based on Hyundai's Genesis sedan. This includes the high-performance Hyundai V8 up front. In the latest Genesis coupe, the engine is a 5.0-litre V8 good for around 320kW and 500Nm.
As for the design, Kia is taking on the four-door coupe layout, following in the footsteps lead by a range of German car makers, such as the Mercedes-Benz CLS. It features a high waistline and stealthy chisel-sharp lines and contours.
The concept design will be used as a stepping stone, with certain elements being carried over into Kia car's of the future. A Kia that looks this good? Yes please. Kia's head designer, and ex-Audi designer Peter Schreyer recently said about the concept,
"No matter from which perspective you look at it – this concept car is roaring with energy and ready for take-off. I believe this car is a strong statement from Kia. We are ready to fast forward to an all new chapter."
Inside the new Kia concept is said to feature a "sophisticated and elegant four-seat cockpit". If the exterior is anything to go by, the interior is likely to offer high quality tones and trimmings, with plenty of futuristic detail.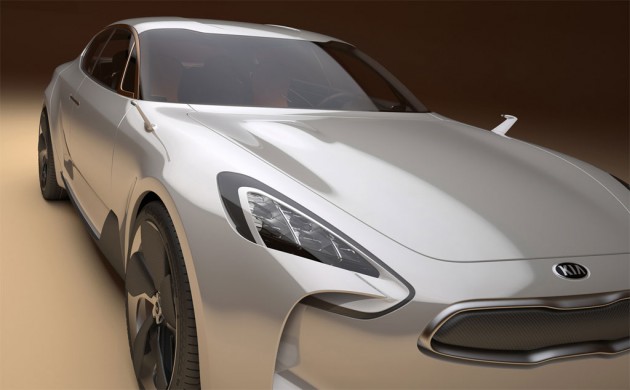 We look forward to providing more images, as well as the full details of the new Kia concept upon its unveiling next month in Germany. The show starts September 13.