The last ever HSV Grange has rolled off the production line, marking the beginning of the wind-down for HSV's Australian-based offerings, and ultimately, the Australian Commodore.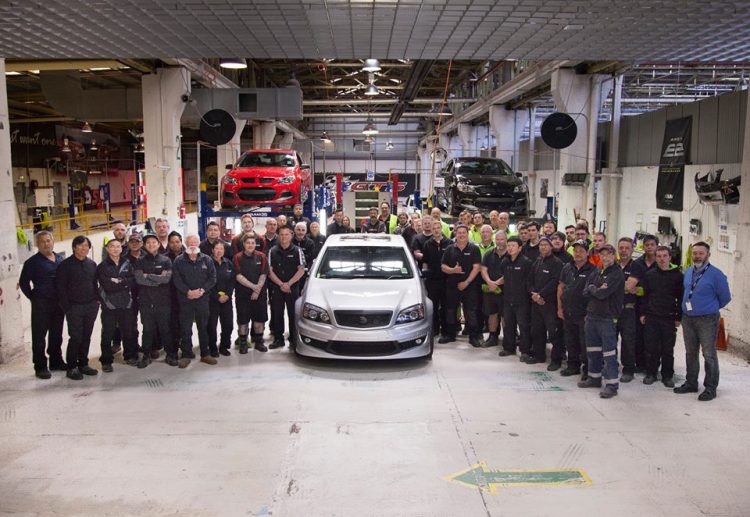 The last of 50 340kW LS3-powered Grange SV's, the final example is pictured on HSV's Facebook page alongside the workers who put it together (above).
The first Grange was based on the VSIII of 1996, replacing the HSV Statesman. Named after one of Australia's most prestigious red wines, Penfolds Grange, the car has served as HSV's long wheelbase luxury flagship over the past 20 years.
In that time, 2465 HSV Granges have been built at the Clayton workshop in Victoria, which closes down late next year.
In 2017, parent company Walkinshaw Group will move to a new headquarters in Clayton Business Park in Clayton South, where it will conduct all future operations including the preparation of racing cars, American Special Vehicles conversions and New Age Caravans.
A new HSV assembly line will be metres away from the racing operations, but exactly what form HSV's future will take is a mystery at this point. We have speculated before but it is a safe bet the fully-imported NG Commodore could form the basis of the brand's 2018 lineup.