The next-generation BMW M5 'F90' has been spotted in prototype form out on the Nurburgring in Germany, featuring what many are saying will be an xDrive all-wheel drive system.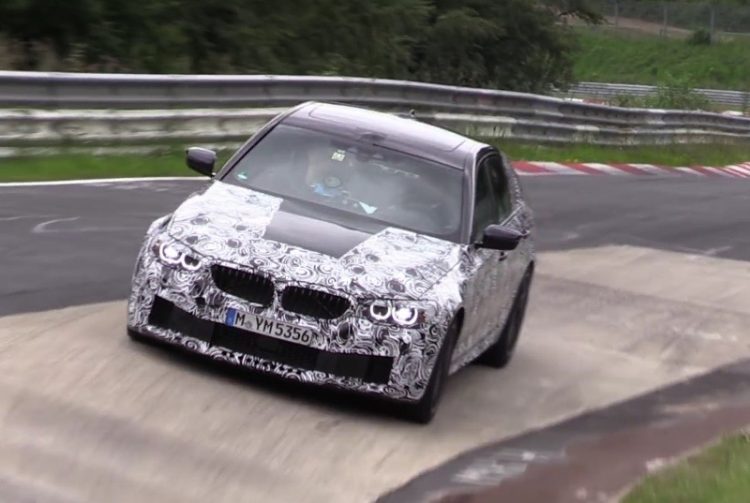 This could be the first BMW M5, and even the first M sedan to feature an all-wheel drive system. And this is despite the former M division boss ruling out all-paw grip for future sedan-based models.
Rumours have been stirring lately surrounding the idea of BMW M switching to all-wheel drive for its next models, especially the M5. It's believed power and torque levels are getting so high that there is no other way to ensure performance without all-wheel drive.
BMW is no stranger to AWD though, bringing out the technology, called xDrive by BMW, for the regular 3 Series way back in the 1980s. This was only an option in certain market regions however, where conditions such as snow are frequent.
In this quick video we see the prototype does seem to possess quite a lot of grip, particularly exiting corners with plenty of throttle open. Test drivers aren't usually shy about stepping the rear end out either, but it looks like there's too much grip for that here.
Under the bonnet, the new model is expected to come with a 4.4-litre twin-turbo V8 producing around 450kW of power. By the sounds of it the V8 could be packing an electric turbo, with a distinct supercharger-like whine heard at some points. Industry speculation suggests we could be looking at a 0-100km/h time as low as 3.6 seconds, thanks to all-wheel drive.
The F90 M5 is still a while off yet, with a potential debut taking place at the 2017 Geneva Motor Show in March. Market entry is likely to follow later that year. Take a look at the video below for a preview.