The Mazda CX-4 sporty SUV has made its debut at the Beijing motor show. Unfortunately for Australian motorists, it won't be heading Down Under any time soon.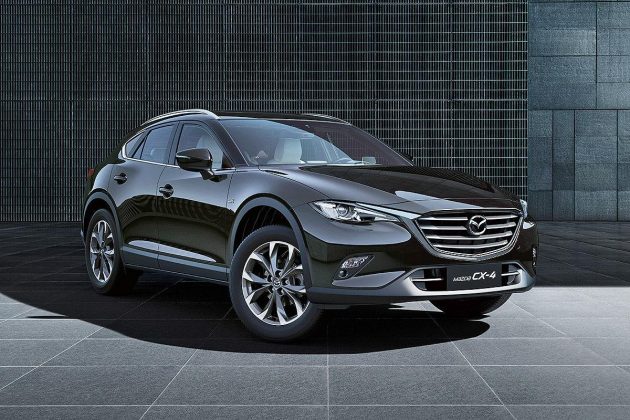 This is Mazda's answer to the increasingly popular sporty SUV layout featuring a four-door coupe body profile. It's based on the CX-5 mid-size SUV, borrowing the same 2700mm wheelbase, although standing only 1535mm tall (compared with 1840mm).
Under the bonnet, customers in China – the sole market region where it will be sold, at least initially – will have the option to select from a 2.0-litre petrol engine producing 116kW hooked up to front-wheel drive, or a 2.5-litre producing 141kW with all-wheel drive.
Fuel economy averages span from 6.3L/100km in the automatic 2WD 2.0L, or 6.4L/100km for the manual, and up to 7.2L/100km for the automatic-only 2.5L.
Mazda calls the interior functional, with "exceptional user-friendliness", despite the swooping roofline. Details regarding the boot space haven't been mentioned, however, the company describes the area as "flexible". As a guide the CX-5 offers 403 litres and up to 1560 litres.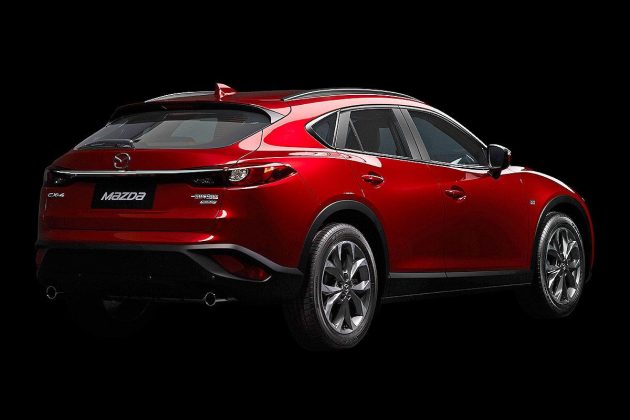 Speaking about the all-new model, Nobuhide Inamoto, senior managing executive officer overseeing operations in China, said:
"Demand for SUVs here is remarkably strong and we expect this model will play a big part in expanding the Mazda brand in this market. We will continue working to strengthen our brand in China, aiming to become a brand which enriches people's lives through cars."
At this stage there has been no official confirmation the CX-4 will ever make it to Australia, but, if it proves very popular we're sure the local arm will want to boost its already-impressive SUV sales figures here in Australia with the CX-4.