Lamborghini will build its first sporty SUV ever in a few years, and it's been revealed it will be based on the upcoming Volkswagen Group MLB platform which will be shared with various vehicles under the VW Group umbrella.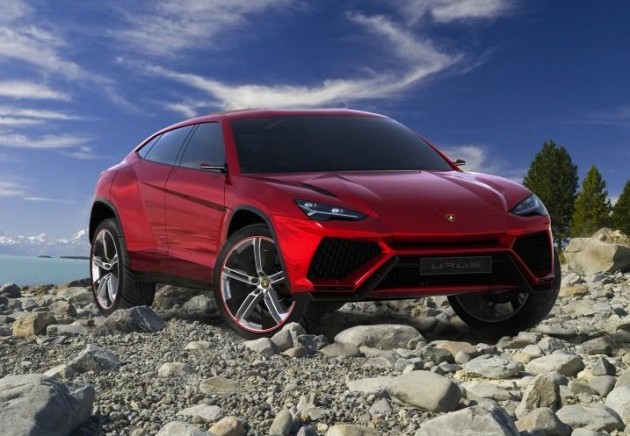 According to a recent Automotive News report, the new SUV, called the Urus in concept form (pictured), will be built in Slovakia alongside upcoming vehicles such as the next-gen Porsche Cayenne, Audi Q7, and Volkswagen Touareg. The main structure of a Bentley SUV may also be built at the same plant.
It's believed the high-end companies, like Lamborghini and Bentley, are interested in launching a super SUV to cash-in on the market cake being absorbed by big-spenders in China, the Middle East, and Russia.
Volkswagen recently installed a special metal press at the Slovakian plant in Bratislava which will help build custom aluminium body panels. Weight is always a key concern with SUVs, and the new tool will allow brands to optimise the weight of their SUVs. Reduced weight not only helps with economy and performance, it also helps to reduce a brand's overall fleet emissions.
Long-time Lamborghini enthusiasts will be quick to point out the Urus won't be the company's first SUV. Some will remember the military-grade LM002 of the 1990s. The Urus, expected to arrive in 2017, will be much more luxurious and sporty, potentially featuring a 440kW-plus V10 engine.