Although the sporty new Alfa Romeo 4C has already been revealed, the Italian thoroughbred will make its driving debut at this year's Goodwood Festival of Speed event in the UK next month.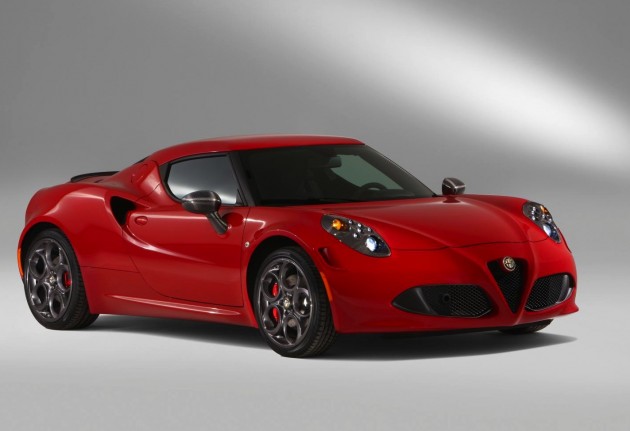 This will be the first time the public will get to see an example of the super lightweight roadster being driven at speed. A special 'Launch Edition' of the car will be on display in the event's First Glance Class before sprinting up the famous hill climb.
For those that may not remember, the 4C is set to be Alfa's new halo model, rekindling its classic open-top sports car heritage. It features a mostly carbon fibre construction providing an overall kerb weight of under 1000kg.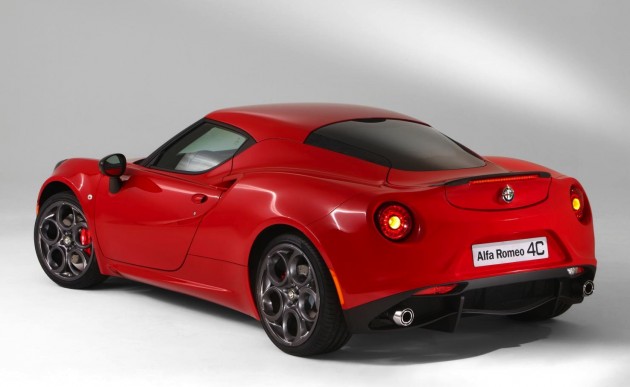 Power comes from a mid-mounted 1.75-litre turbocharged four-cylinder engine producing 176kW and 350Nm. As you can probably tell by the power-to-weight ratio, this thing is going to be seriously quick. Acceleration from 0-100km/h takes just 4.5 seconds, with a top speed limited to 250km/h.
The Goodwood Festival debut will be a significant moment for the car, and many of the world's Alfa Romeo fans. Damien Dally, head of brand at Alfa Romeo UK, recently said,
"We can't wait to see the crowd reaction as this fantastic car takes to the famous Hill Climb for the very first time. This will be a Festival of Speed to remember for Alfa Romeo."
The festival runs from July 12-14. Stay tuned for plenty of coverage.
As far as we know, Alfa Romeo Australia is still assessing a potential introduction for the roadster Down Under.