Volkswagen may use the upcoming Geneva Motor Show to unveil the new Passat CC concept, according to a recent report. It's set to inspire the next-gen four-door coupe Passat.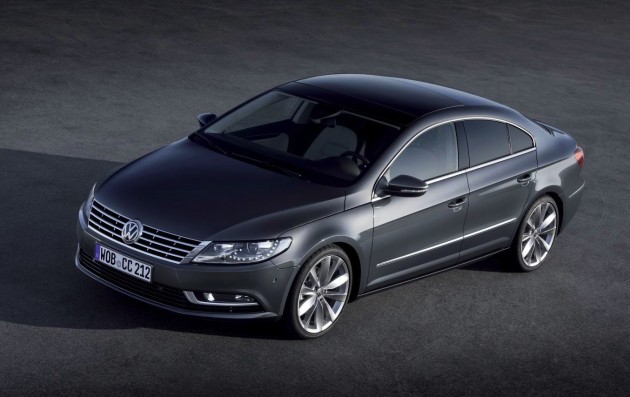 Details are limited, but according to an Auto Motor und Sport report, Volkswagen will unveil a lightly disguised Passat concept car that previews the production CC that is set for a 2017 release.
The magazine said that it will be more than 10cm longer than a regular Passat, and as a result it's set to compete in the luxury class with an interior that could potentially incorporate Volkswagen's next-generation infotainment kit (MIB). It's also expected to showcase other brand-new technologies from VW, given the CC is one of the brand's flagship cars.
No specifics regarding powertrains have been released, but if the new model were to run on the existing Passat range of engines, a variety of petrol and twin-turbo diesel options will probably be available. The latter of which makes 177kW and 500Nm of torque, which is quite a lot of push for a medium-sized diesel sedan.