There may be a new addition to the Audi Q family, with a recent trademark application alluding to the possibility of a Q4 joining the team soon.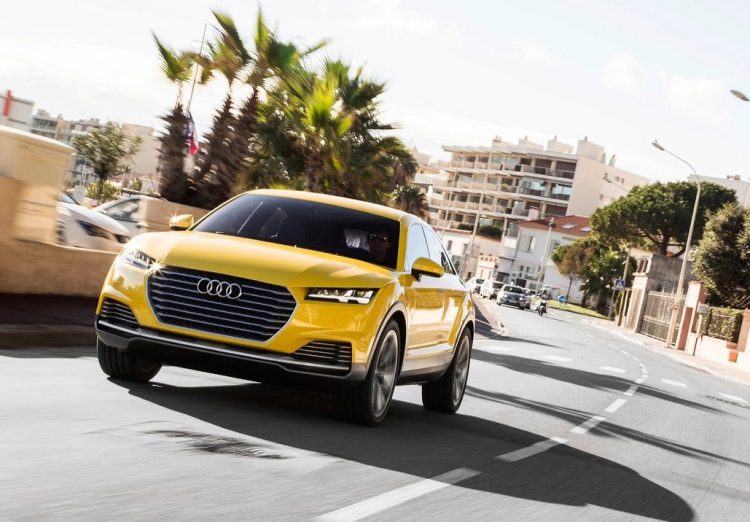 International reports have apparently found an application for the second time from Audi to trademark the 'Q4' name, after a long-running feud with Fiat-Chrysler.
There are some whispers that it could soon become the name of a new mid-size SUV coupe, inspired by the TT Offroad concept unveiled two years ago. The TT Offroad hybrid concept (pictured) unveiled at Beijing in 2014 featured an electric motor at the rear axle. Furthermore, the recent developments allude to the possibility of the Q4 becoming a fully electric SUV, considering Audi's plans for the Q6 e-tron.
The fully electric Q6 e-tron goes into production in 2018, set to offer a range of about 500km. It could pave the way for the introduction of the Q4 e-tron sometime later, considering the success of small-to-medium SUVs. If introduced, a Q4 would line up against vehicles like the BMW X4 and Mercedes GLC Coupe, both of which have hybrid variants either planned (X4) or currently in production (GLC).
The timing coincides with the recent $358 million investment from Samsung into a new facility to produce batteries for vehicles, set to open in 2018. Samsung, a co-supplier alongside LG for the Q6's electric powertrain, says the facility in God, Hungary, at peak capacity will pump out enough batteries for 50,000 EVs annually. Samsung's facility is a short drive from the Audi TT assembly plant in Gyor.