In terms of logistical operations, like moving a large building, constructing a shipping hard where giant ships which ship shipping ships are built, or building the world's tallest skyscrapers, none of them seem as challenging and time-consuming as this.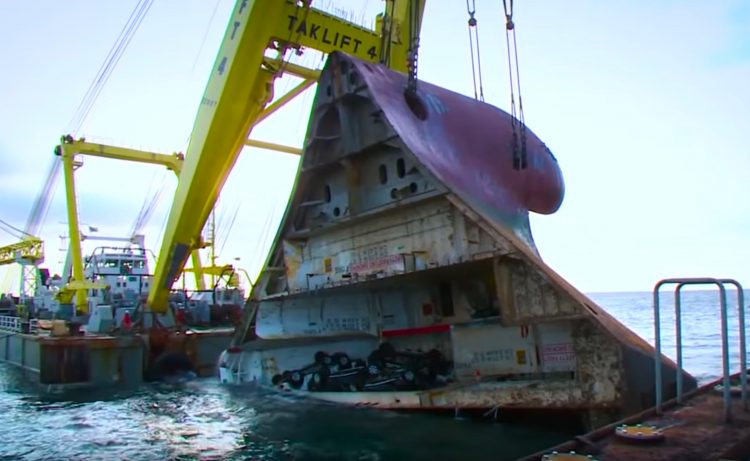 With over 10,000 shipping containers lost in the deep blue ocean every year, many companies and individuals undertake deep-diving recovery missions to find the sunken treasure. A great majority of these are automobiles.
In December 2012, the Baltic Ace cargo ship with 1400 cars on board sunk in the Baltic Sea, which is a very busy shipping passage.
The salvage operation for this disaster was started in November of 2014, with oil and 1400 wrecked cars to be recovered. This was more about eliminating an environmental risk than recovering saleable commodities. Two floating barges were used to cut sections of the wreck, with new engineering solutions required to keep the heavy load sections stable.
An enormous crane did most of the heavy lifting with each part delicately sectioned to ensure no spillage to the environment. Check out the video below to see the sheer scale of efforts involved, with a finish date of August 2015.
https://youtu.be/PL5F-6DUuYk