China's first thoroughbred supercar may be closer than previously thought, following news that Techrules has started recruiting European experts to work on the GT96.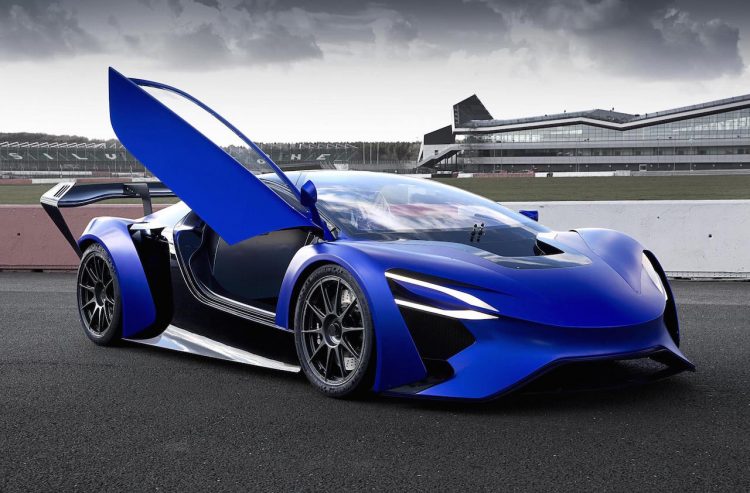 The GT96 concept was quietly unveiled at this year's Geneva motor show, with radical electric powertrain with turbine-recharging technology, with an output of around 770kW. Since the unveiling, we haven't heard anything regarding the GT96 becoming a production-ready vehicle.
Now however, there's confirmation that Techrules, the Chinese startup company leading the development of China's first supercar, has begun employing Italian design and engineering firms to assist.
Techrules is planning to unveil a production version of the GT96 at next year's Geneva motor show. In order to achieve this, it has called up some of the automotive world's biggest figures.
The father-and-son design team of Giorgetto and Fabrizio Giugiaro have been recruited by Techrules. The pair has, in the past, worked with no less than the likes of Aston Martin, Maserati, Ferrari, and Bugatti. Giorgetto cut ties with Volkswagen Group last year, and formed a new company called GFG Progetti after selling the remainder of Italdesign to Audi.
The other team of Italian experts employed by Techrules is L.M Gianetti; an Italian engineering that has the facilities to produce a small batch of 25 units annually. It also has ample automotive heritage.
L.M Giannetti was formed in 1966 and has worked alongside Italian manufacturers like Fiat, Abarth and Alfa Romeo, as well as more recently being involved in motorsport.
They all will be focussed on refining the concept's high-output turbine-recharging hybrid powertrain. Techrules says the batteries power the motors driving the wheels, while a small turbine provides charge for the batteries themselves. The high output is said to reduce the amount of batteries needed, according to the Chinese tech firm.
The team at Techrules has previously been spotted testing a GT96 prototype at Silverstone circuit, with projections alluding to a 0-100km/h time of just 2.5 seconds. A production version GT96 can be expected in the next two to three years.