Lamborghini has released its global sales figures for 2015, with another successful and record-breaking result for the Italian supercar maker.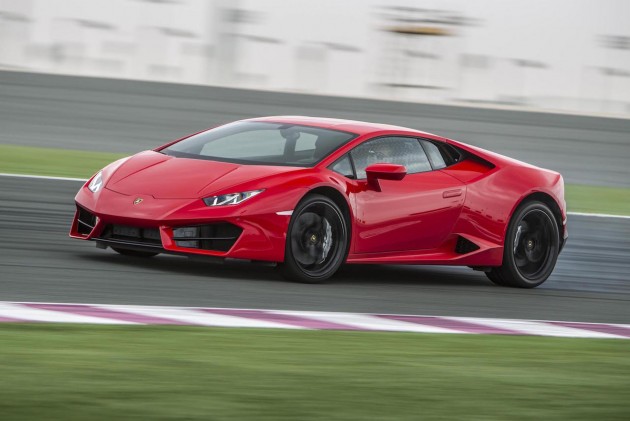 Sales of the supercar brand rose 28 per cent in 2015, to 3245 units. This is the highest annual figure ever achieved by the company, easily surpassing the 3000 mark for the first time.
The Volkswagen-owned company now has 135 dealers throughout the world, including four in Australia, with the USA and Greater China reporting the biggest numbers. Japan, the UK, and Middle East were also popular markets. Stephan Winkelmann, president and CEO of Automobili Lamborghini, said:
"In 2015 Lamborghini delivered an exceptional sales performance and new records in all key business figures, confirming the strength of our brand, product and commercial strategy. With the introduction of several new models in 2015 and a solid order bank we are well prepared for the year 2016."
The new Huracan (pictured) contributed the most sales, with 2242 sold around the world in 2015 – its first full year on sale. Sales of the V10 are up 70 per cent compared with the Gallardo during its first 18 months on sale.
Aventador sales, including the coupe and roadster and LP 750-4, added 1003 to the tally. For the first 52 months on sale, Aventador figures are up 124 per cent compared with the V12 Murcielago predecessor.
In Australia, the supercar brand sold 84 vehicles. It might be a small number but it is up a whopping 211.1 per cent compared with the 27 units sold in 2014. 2016 is expected to be an even bigger year.